Best pet insurance companies: Top 3 sites scored, ranked & reviewed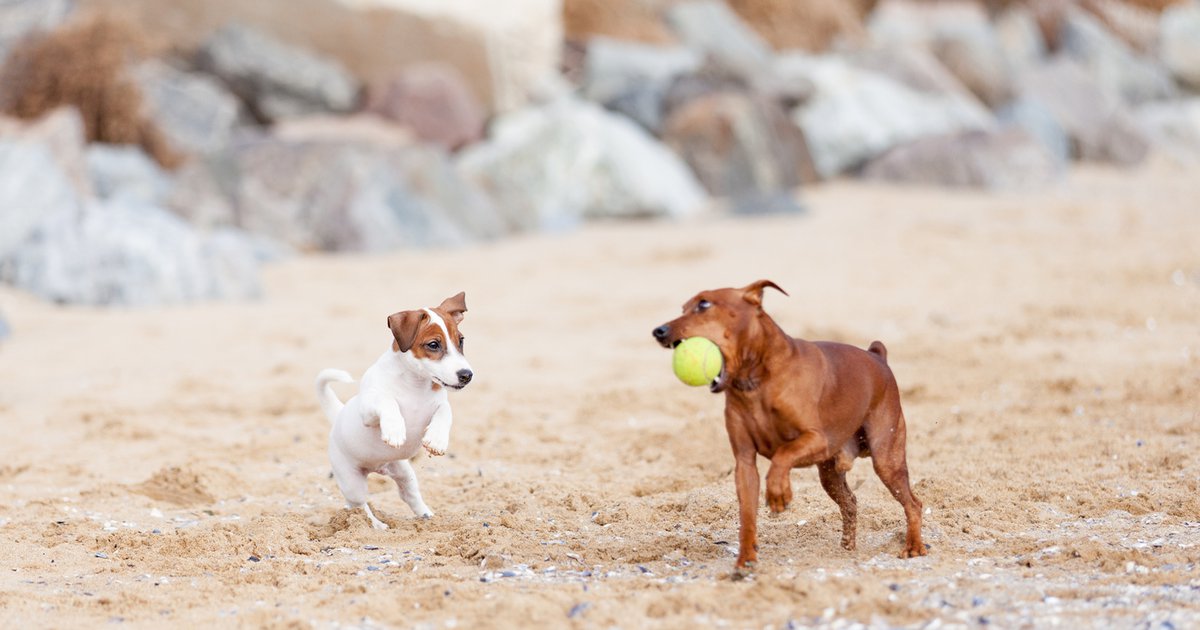 Pet insurance can be confusing and tedious. What really gets our goat is
when pet insurance companies offer coverage that is unclear or overly
complicated. Insurance has been around for a long time, but innovation is
hard to come by, as most companies are monkey-see, monkey-do, resulting in
the same types of coverage and pricing with a hundred different labels.
While no one can ensure that your pet is safe and healthy their entire
lives, the best pet insurance offers the next best thing: peace of mind.
That's why we put the brands that made our Best Pet Insurance list through
rigorous review – to help you avoid the wild goose chase that is insurance
shopping, and to make your pet insurance decision easy and well-informed.
Got ants in your pants, eager beaver? Then let's get to it! (And, we'll do
our best to resist the urge to use more animal clichés.)

Top 3 Pet Insurance Companies
Eusoh
– Editor's Pick
Embrace Pet Insurance

– First Runner Up
Pet Insurer

– Second Runner Up

How Did We Choose These 3 Pet Insurance Companies?
Choosing insurance for your pet can be complex, with so many different
types of pets, breeds, and health issues. That's why our review team is
here with this list of the best pet insurance and the top three sites to
find them! The following are the best-of-the-best in pet insurance by
process, coverage, clarity, accessibility, and price, among other factors,
so you have the best options at your fingertips.

Reviews of the Best 3 Pet Insurers:

1. Eusoh
– Editor's Pick
Pros

• Low, fixed price
• Comprehensive pet insurance plans
• Easy and simple
Cons

• Not available in Washington state
According to our review team, Eusoh is the cat's pajamas! Seriously though;
not only did Eusoh come in as the best overall pet insurance company, but
they take a unique approach that is both innovative and inexpensive. That's
a powerful combo.
Eusoh uses what it calls "community coverage" in order to pool resources of
all insured members together for use by any member who needs it. Sounds
like how insurance already works, huh? That's what we thought at first,
too. Except there's a major difference: while standard insurance companies
benefit when rates, costs, and pricing increase, Eusoh's unique business
model actually works the opposite way!
It is in both Eusoh's best interest as well as the customer's for prices of
pet insurance plans to actually remain as low as possible. This means that,
of all the links in the healthcare chain for pets, Eusoh is the only one
not yanking your chain. Eusoh also differentiates itself from other pet
insurance companies in that you can visit their website and review the
company's financial model. You can see for yourself how the model works to
pool resources and reimburse members based on need.
What does it cost?
At the time of publishing, Eusoh's pet insurance fee is a specific and
consistent $17 a month, plus services. The $17 is the "subscription" part
of membership with the Eusoh community. The "services" part means the rest
of the monthly cost varies based on the community's current needs. However,
this variance can be as low as $0 and never exceeds $48 per month.
Essentially, $65/month is the absolute maximum you will ever pay, but that
price level should be the exception, never the rule.
In fact, Eusoh's model is so transparent that when you apply for a price
quote, you are presented with the pricing model above and a list of the
previous six months and what members paid. At the time of publishing, this
averaged out to $43.62. But don't take our word for it. Check out the
website for yourself and use the quote tool to see the current average and
how much members recently paid.
Our review team loved this model and the community-oriented approach to
care. Eusoh's founders dream of a world much like our ancestors had: one in
which we help each other out as a community group, so we all benefit. We
respect that.
What does it cover?
Eusoh's plan for pet wellness, accident and illness coverage is for pets of
all ages and breeds. Coverage includes:
• Accident and Illness as well as Cancer
• Wellness Care & Annual Checkups
• Hereditary & Congenital Conditions
• Surgeries, Prescriptions, and Alternative Treatments
Who should use it?
Anyone ready to shake up the standard model and benefit from a community of
pet owners who all support each other.
---

2.
– First Runner Up
Pros

• Diminishing deductible
• Up to 90% back
• Coverage for exam fees
Cons

• Does not cover pre-existing conditions
We loved that with this pet insurance company, deductible levels are
reduced based on behaviors and needs. We also loved that Embrace reimburses
up to 90% and that exam fees were included in some of their coverage.
What does it cost?
This varies based on your location and needs, but the Embrace website
mentions that dog insurance averages about $30-$40 per month, and cat
insurance averages $15-$20 per month. The company has an enrollment fee of
$25, and for those who pay month-to-month, there is a $1 monthly processing
fee.
What does it cover?
Embrace has very comprehensive pet insurance coverage and has an
exceptional approach to pre-existing conditions: they only review the 12
months before coverage, and curable diseases identified during that time
are eligible for coverage after being symptom-free for a year. That's
unlike many other pet insurance companies, including those here on our list
of the best pet insurance. Embrace coverage includes:
• Any Accident and Illness, including Cancer Treatment
• Emergency Care
• Prescriptions
• Surgery & Hospitalization
• Behavioral Therapy
• Diagnostic Testing
• Purebred Breed-Specific Issues
• Alternative Therapies & Rehab
• Dental Illnesses
• Specialists
• Hereditary, Congenital, Chronic, Orthopedic, and Preventable Conditions
Who should use it?
Those who need cancer coverage or those who want easy add-ons and
expansions to their pet insurance plan are the ideal candidates to purchase
Embrace. One such expansion is Embrace's optional Wellness Rewards program,
which reimburses your pet's ongoing and standard needs such as grooming,
training, and non-illness vet visits. Covered Wellness Rewards items
include vaccinations, exam fees, prescription diet pet food, nail trimming,
microchipping, and supplements, among many more.

Learn more at EmbracePetInsurance.com
---
Pros

• Multi-service search
• Vast pricing options
• 30,000+ reviews, averaging a 4.9/5 rating
Cons

• Heaps of pricing options. If you're overwhelmed by having too many choices,
consider another provider.
If the idea of comparison shopping the myriad of options for pet insurance
plans raises your hackles, consider Pet Insurer and let them do it all for
you. Pet Insurer makes our list by innovating the pet insurance process
such that you can shop multiple providers at once. While most pet insurance
companies will be happy to quote you a rate, Pet Insurer is a rare bird in
that it serves as almost a clearinghouse of sorts, enabling you to get
rates from multiple pet insurance companies all in one search.
Our team found that searches average between 15 and 20 quotes from various
insurers, many of which provide multiple versions. These rates are based on
your answers to a few short questions in an easy, interactive survey on the
Pet Insurer website.
What does it cost?
It depends on what pet insurance plan and company you choose to go with.
Pet Insurer uses your input and preferences to generate a multitude of
quotes from various insurers, so you have a vast number of options,
coverage levels, and options to decide on. For example, the last test our
team ran was for a 10-year-old Chihuahua, and quotes ranged from as low as
$19 per month for basic coverage to $80-$160 per month for comprehensive,
unlimited coverage. Your specific circumstances play a significant role in
the variance of price quotes you can receive, including your location.
What does it cover?
Since this is a search service that works across multiple pet insurance
providers, coverage varies as widely as the options. You can score super
cheap rates that cover the basics, you can focus on services with accident
and illness options that are specific to your pet's needs, or you can go
with deluxe plans that cover everything under the sun and provide thousands
of dollars in coverage every month. It all depends on your preferences,
your pet's situation and circumstances, your location, and the options you
want. Thankfully, Pet Insurer's website is easy and user-friendly.
Who should use it?
The expert shopper! Shopping around doesn't have to mean that you're
spending inordinate amounts of time comparing everything by hand. Our
review team enjoyed working smarter, not harder, by letting the Pet Insurer
website do all the heavy lifting for comparing pet insurance costs. Who
doesn't love being presented with a multitude of great options to choose
from?
---
How to Choose the Right Insurance for Your Pet
Today's pet owners are looking to protect their beloved pets from a variety
of potential dangers. With a pet insurance plan from a quality pet
insurance company, a pet owner can be sure that they will be covered for
any unforeseen accident and illness that may happen to their furry friend.
Many different factors go into determining the best plan. Some of the most
important things to consider include:
• The type of coverage offered
• The level of coverage desired
• The premium price
• Whether there is an annual limit on benefits or not
• How much you want to spend on pet insurance premiums each month

What Does Pet Insurance Cover?
In general, pet insurance plans provide coverage for veterinary fees in the
event your pet becomes sick or injured. Coverage can include emergency
care, surgery, and even pet hospice services. That's where the similarities
stop, however. Every pet insurance service is unique and should be
considered in the context of what is best for your pet's needs. Many plans
offer coverage for unexpected accidents. These occurrences can include
everything from serious physical injuries (like broken bones or cracked
teeth) to the slightly silly but necessary (such as glue stuck in fur or
paws stuck where they didn't belong!).
Pet health is a big topic these days due to the prevalence of pet
allergies, obesity, and other diseases. To provide for their pets in the
event of an emergency or illness, many pet owners are looking into pet
health plans. These pet insurance plans vary in cost based on where you
live and your individual needs.
Areas of coverage that may be included in your pet insurance plan*:
• Accidents
• Injuries
• Illness
• Prescriptions
• Alternative Medicine
• Ongoing Care & Checkups
• Cancer
• Parvovirus
• Rabies
• Feline Immunodeficiency Virus (FIV)
• Feline Leukemia Virus (FelV)
• Heartworm & Ringworm
• Hereditary Conditions
• Congenital Conditions
• Surgeries
Insurance for pets may cover injuries like sprained ligaments, ACL
ruptures, accidental poisoning, prolonged vomiting or diarrhea, and severe
diseases like cancer, heart disease, or diabetes. Coverage varies and may
include recurring illnesses and afflictions like allergies and arthritis to
hereditary conditions such as patellar luxation, blood disorders, and
blindness or cataracts. Many pet insurance plans cover medical expenses
like MRIs, CT scans, and other diagnostics used to identify and locate
issues, such as ultrasounds, blood tests, and fecal matter testing. Major
surgery is often covered, as are holistic approaches like nutrition,
acupuncture, acupressure, or aromatherapy treatments. Some hereditary
conditions are covered, as are some congenital conditions – again, based on
your plan, always check your plan!
Keep in mind that some pet insurance plans only cover accidents while
others also cover hereditary conditions. Some cover pre-existing
conditions, most do not.
* Editor's Note
: Coverage varies based on the services and pet insurance plans you choose.
Always take the time to read the fine print before signing on the dotted
line.

How Does Pet Insurance Work?
Pet insurance helps you lower your monthly expenses by paying for your
animal's health-related treatment and general care. In return, you pay a
monthly premium based on the type of coverage you want. Pet insurance
policies typically cover the cost of veterinary care, medications, and
other medical needs for your pet. It is often seen as an "extra" expense by
many pet owners, but it can be essential in case your pet needs treatment
for anything from an ear infection to cancer. As pet ownership becomes
increasingly popular, the need for pet insurance also increases.
Most pet owners appreciate being able to take responsibility for our pets'
health and happiness, but not everyone is willing or able to make the
financial commitments that go along with caring for a furry friend. But
while some people might be more hesitant than others when it comes to
dedicating money towards their pets' healthcare, the truth of the matter is
that it pays off in spades in the long run. So what does one really need to
know about how pet insurance policies work?
In essence,

pet insurance is closer to property insurance

than human health insurance. The comparison to property insurance is closer
to the mark because the models tend to be reimbursement-based. That is: you
pay for services up-front, and your pet insurer reimburses you for the vet
bills later. While humans may have a copay at the time of services, copays
are often a nominal fee. Contrast this with the hundreds of dollars the
insurance companies remunerate back to healthcare providers, and you can
see the difference clearly. Humans have little to do with the process and
"pay later" with medical insurance. Conversely, a pet insurance policy
requires that we pay up-front for vet bills and receive reimbursement funds
later on.

Is a Pet Insurance Policy Worth It?
The simple answer is yes! Insurance coverage for your beloved pet is
something you hope you never need, of course. But is it better or worse to
wish you had dog insurance if an injury or illness happens to Spot? There
are many considerations to determine the value of pet insurance:
• Cost of services
• Comprehensiveness of coverage
• Your income
• Distance to the nearest veterinarian
• Whether your preferred vet accepts insurance
• Age of your pet
This last item, the age of your pet, is more important than you might
think. According to the New York Times,

pet insurance value increases the earlier you obtain it

for your pet. This makes perfect sense in terms of the numbers, as initial
enrollment costs tend to be higher and annual rate increases mean locking
in lower rates earlier is often better.
A key consideration of whether pet insurance is worth it for you is whether
or not your pet has any pre-existing conditions or hereditary or congenital
conditions. These three areas tend to be sticking points, as pet insurance
companies often won't cover them at all, or some will not do so after the
pet reaches a certain age.
The better question is: is pet insurance worth it for you? Since every
situation is unique, it's essential to consider the list above and compare
your answers to the pet insurance coverage option that fits them best.

Frequently Asked Questions
1. What is pet insurance?
Pet insurance is something one purchases to cover or reduce the cost of vet
bills for your pet. It can also cover the cost of other things, such as
emergency boarding and transportation, other medical treatments, and
sometimes even things like grooming or some types of food.
The type of pet insurance coverage you receive depends on the type of plan
you choose. Most pet insurance companies offer plans with accident-only
coverage, accident and illness coverage or total comprehensive coverage.
Accident-only will cover vet bills from accidents, while accident and
illness coverage will also cover other things like cancer treatments and
hereditary diseases.
2. Why do you need pet insurance?
Pet insurance isn't just for those who have expensive or disabled animals.
It can be affordable and protect you from future losses should anything
happen to your pet.
We can get philosophical and delve into the intrinsic value of peace of
mind, but the simple answer is money! It is crucial for pet owners to
consider purchasing pet insurance coverage to protect themselves from the
financial burden of paying expensive veterinary bills.
The notion is simple: pay a small amount regularly to avoid paying a much
more considerable amount in an emergency. It's a nest egg of cash for when
it's needed most in your pet's life. Pet insurance provides coverage for
accidents, sudden illnesses, and various conditions based on your coverage
and plan. With this type of insurance, pet owners can feel confident that
they will not have to pay exorbitant medical expenses.
Pet parents can also breathe more freely, knowing that beyond dollars and
cents, there truly is the peace of mind factor of knowing that your fur
baby is not beholden to your bank account! At the end of the day, you need
pet insurance for the same reasons you need other insurance: in case the
worst should happen.
3. What factors influence pet insurance cost?
If you think pet insurance should have a single, easy price for everyone,
you may be barking up the wrong tree! Of course, there are exceptions to
this, like our outline of Eusoh's unique model. For the most part, though,
there are a variety of reasons you can't simply price-comparison shop for
something like a pet insurance policy. Not only is every pet different and
unique, but they also have their own backgrounds, circumstances, and
genetic histories. These factors, among a variety of others, are what
experts use to calculate the rates you pay.
Some of the various influential

factors that play a role in the cost of your pet insurance

include:
• Your location
• Your pet's age
• Your pet's species and breed
• Your chosen plan's deductible
• Maximum benefit levels
• Reimbursement options
What are some common pet insurance mistakes?
If you are looking at getting pet insurance for your furry companions, it
is essential to know what not to do when shopping for pet insurance. One
mistake people make when getting pet insurance is not reading the fine
print. It's important to know what type of coverage you are paying for when
selecting a plan. Plans from pet insurance companies vary in terms of the
kinds of pets they cover, deductibles, and more.
Another mistake people make when getting a pet insurance policy is paying
too much attention to the monthly premium rather than the annual premium.
Monthly premiums can be cheaper but might end up costing more in total
because they accumulate over time like interest on a credit card balance –
meaning that over time, each month's fee has an effect on the total cost of
your plan.
Other common mistakes include:
• Not having your pet spayed or neutered: pets with these procedures can be
cheaper every month for an insurance policy since they're less likely to
get sick.

• Not knowing what you're getting into: many companies offer different types
of coverage and only tell you about the plans they want you to buy instead
of explaining what they cover.

• Price shopping: when shopping around for pet insurance, it is essential not
to rely on price alone when choosing a company. Many factors determine the
insurance premium price you pay, what type of coverage you want, and how
much deductible you want to take on if your pet gets sick or injured.

Pet Insurance Tips for Success
Pet insurance is an essential element of pet ownership. It's the only way
to protect yourself against future potential veterinary expenses. Here are
some tips to help you navigate the pet insurance landscape successfully.
• Do your research: Congrats, you can check this one off the list after reading our article!

• Read the fine print: As in all things contractual, be sure you're aware of what you're signing
up for and how it may come back to throw you.

• Don't get caught up in the numbers: Remember that the best pet insurance policy for you and your pet is the
one that serves your pet's needs while not breaking the bank. But just
because one price is higher or lower than another doesn't mean one is
better than the other.

• Pet insurance is not the same as human health insurance: Not only does the payment system work differently (deferred payment by
the insurance provider versus up-front out-of-pocket costs that are then
reimbursed after the fact), but coverage is quite different as well.
Remember to put your pet's health first, as long as you can afford it.

Pet Insurance Glossary of Terms
Understanding all of the technical terminology of insurance already seems
as difficult as herding cats. Still, when you add animal terms on top of it
all, it gets even more complicated. Here are a few standard terms to
understand when considering pet insurance options.
Claim:
the submission of information about a pet fee that an insurance company
uses to determine if the fee is covered by your insurance policy.
Copay:
cash due up-front at the time services are rendered. The amount is usually
spelled out clearly in your policy document, much as it is commonly
displayed on human health insurance cards. This fee is paid by the pet
owner to the healthcare provider directly.
Comprehensive:
this term refers to how many things are eligible for insurance coverage.
"Comprehensive" means that nearly everything is covered. Few insurance
plans truly cover everything, as there are nearly always exceptions.
However, comprehensive plans are as close as you can get.
Coverage:
the medical items that qualify for insurance claim reimbursements. "What is
covered" is common phrasing, referring to everything eligible for
reimbursement.
Deductible:
the amount of money you must pay for your pet's health each year before
your insurance kicks in to start reimbursing.
Maximum Payout:
the top-end ceiling amount of money you are eligible to receive as
reimbursement. There are maximum payouts for individual items as well as
maximum payout levels for the overall account as a whole. The only
exception to this is unlimited plans.
Out-of-Pocket:
costs paid by the pet owner directly. Out-of-Pocket is, by definition, not
covered by insurance, as it refers specifically to exceptions and extras
that are not part of your coverage.
Plan:
the outline of services included in your insurance coverage, often
interchanged with "policy," as they are closely related. Whereas the term
"plan" refers to everything related to your pet insurance, the "policy" is
often the formal document behind it all.
Policy:
the formal name of the

contract document

outlining your insurance coverage. It includes the price of insurance,
outlines coverage and caveats, and contains all the important fine print
that will be referred to in order to determine if insurance claims qualify
for reimbursement or not. This is the legally binding contract of services
between a pet owner and a pet insurance company.
Pre-existing Conditions:
any health issue that the patient has before coverage begins. This is
sometimes a contentious matter due to the lines between what qualifies as
pre-existing and what does not. This is also one of the biggest hot-button
coverage considerations, as pre-existing conditions are hardly ever
covered. The same goes for your pets' pre-existing conditions.
Premium:
the cost of insurance coverage. This is the amount you budget for and pay
to the insurance company, whether that payment is monthly, quarterly, or
annually.
Reimbursement:
the money you get back after submitting a successful claim on your
insurance policy.
Unlimited:
this refers to the amount of reimbursement you are eligible to receive.
Most plans cap this amount, but a scant few offer unlimited plans. You can
bet the cost of such a plan is reflective of this level of coverage!
Waiting Period:
the amount of time that must pass before your pet becomes eligible for pet
insurance benefits. Generally, the reasons for this timeframe are two-fold:
to give the money you're contributing to the overall system time to
percolate and to provide the insurer with time to check your pet's health
history. In essence: no insurer wants a new customer to come in and
immediately benefit in a potentially significant way without contributing
to the overall program.

Conclusion
Owning a pet can be a fantastic experience that adds to the quality of life
for both humans and animals. Pets are great listeners, faithful companions
and can even help teach children about responsibility. Yet, the unfortunate
reality is that pets are as susceptible to health issues like injuries or
illness just as we are. That's why it's so important to ensure you have the
right coverage before anything happens. Our review team is well aware that
we can lead a horse to water, but we can't make it drink, but the fact that
you're here means you care, and we applaud that wholeheartedly. So what are
you waiting for? Make a beeline to one of our picks above, and best of luck
with your decision!