FOREVER FRIEND: Dexter, 'a total sweetheart' of a dog, seeks adoption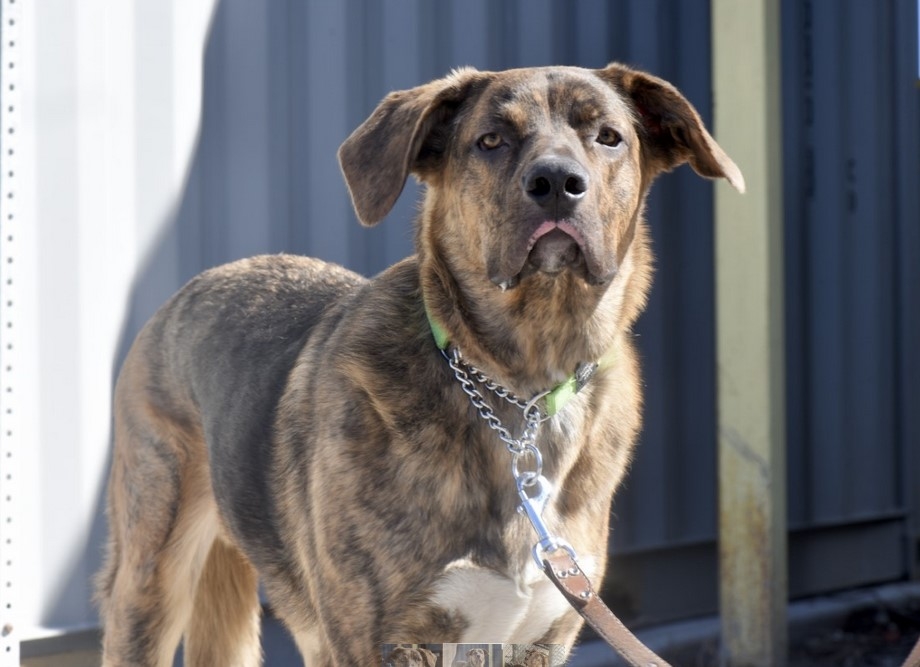 Article content
Dexter is looking for his forever home.
Article content
The one-year-old male Siberian husky-shepherd mix, with a Brindle coat, was surrendered to the Toronto Humane Society by his owners in early March because they were moving and couldn't bring the dog with them.
Article content
"Dexter is a big goofy puppy," said THS spokesperson Jessica Harwood.
"He has a very warm heart and he loves people. So whenever anyone comes to see him by his kennel — his tale wags really hard. He gets a little tippy-tappy. He gives kisses. He's a total sweetheart. He's also very smart and is learning tricks with our training team."
And not just tricks, as behavioural adjustments are required, too.
"He would benefit from having a pet parent who would be willing to work with him on positive reinforcement training because he does get nervous in new situations — he's just unsure of things, he just kind of freezes — but he loves going on walks," said Harwood. "It's his favourite thing to do."
Article content
And he likes to take his time and sniff a lot while out and about.
"That could be because he's nervous as well, that he's taking his time, fully engaging in the environment while he's going on his walks," said Harwood. "But he's also constantly checking with his handler and he has really good eye contact."
Recommended video
Dexter, who weighs 40 kilograms, also has hip dysplasia — a common condition in larger dogs — in one of his hips.
"So right now it's not bothering Dexter too much — he's still able to run and go outside," said Harwood.
"He has good mobility. But in the future, it would be something that his pet parents would have to assess to make sure that he's not in pain and to make sure that his hip motion is still fully functioning."
Article content
When it comes to mingling, Dexter really loves being around other dogs and should also be fine in a home with small children.
"He's confident being around (other dogs)," said Harwood.
"We don't have a history of him with children but because he's so friendly and outgoing, I'm sure with the proper introductions, he'll be fine. As long as the children would respect his space at the beginning, give him time to understand the situation."
Anyone interested in adopting Dexter can visit www.torontohumanesociety.com/adoption-and-rehoming/adopt/adoption-process/
UPDATE: Donald and Fabio, two bonded male guinea pigs from March's Forever Friend column, are still looking for their Forever Home.