From keeper to CEO: Dwight Scott settles into new St. Louis Zoo role, considers it a homecoming | Lifestyles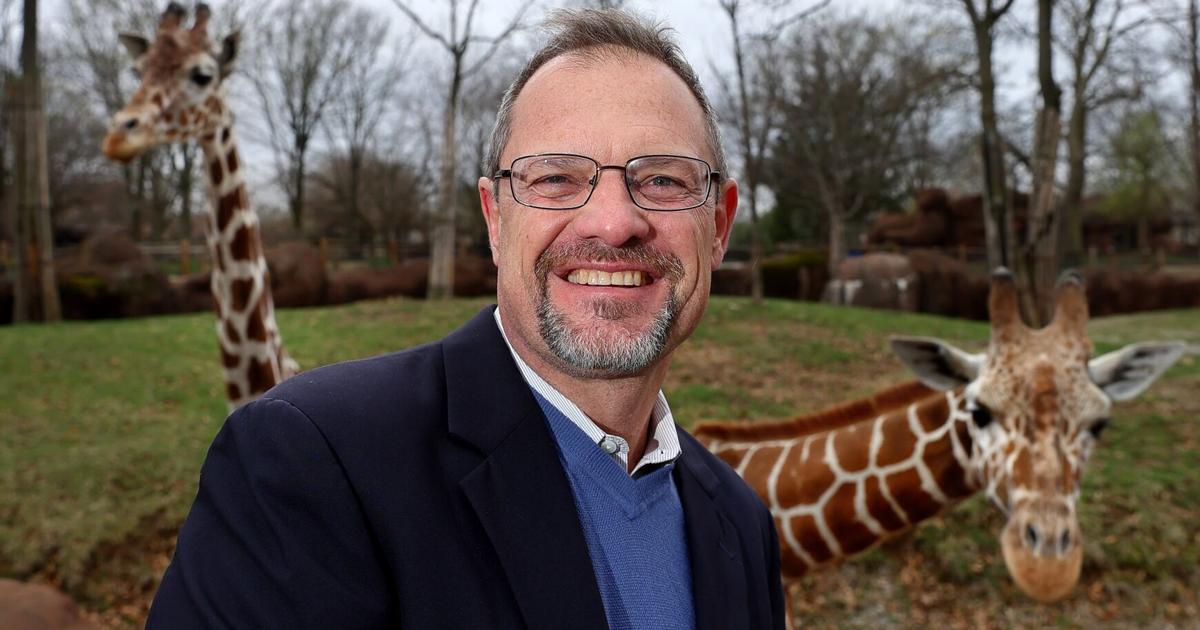 Dwight Scott, the new president and CEO of the St. Louis Zoo, spent the first years of his life getting to know animals: his dogs and cats growing up in Chillicothe, Missouri; the bugs and raccoons while camping in Missouri state parks; the donkeys, camels and gorillas he fed and cleaned up after as a keeper at the Kansas City Zoological Gardens.
Now, Scott, 51, is spending the first months of his job at the St. Louis Zoo getting to know the people, not just those who work there but also those in the community who are so invested in it.
"It's fun to talk to people, whether you're at the grocery store, or neighbors or teachers of our kids at school. People have so many stories they want to tell me about their connections to this organization, of their memories of coming here growing up. It's powerful. I love it."
Scott started his new role as Dana Brown president and CEO Jan. 4 and is working alongside Jeffrey Bonner, who announced his retirement after 19 years in the job. Bonner is staying on for a few more months in an interim role and will be available after as a consultant.
Scott jokes that Bonner is smarter than him; Bonner jokes that Scott is nicer. They have known each other for years, and Scott has called Bonner for advice.
"He's a remarkable young man," said Bonner, 68. "He's going to be great. He's going to take this place much further and much higher than I ever dreamed. I always say: fresh eyes, fresh legs. He's got tremendous vision and just an incredible ability to achieve it."
Scott grew up in Chillicothe, about 90 miles northeast of Kansas City. His stepfather worked as a farmer and in construction, his mother in an office. They took him and his younger sister all around Missouri on vacation, camping in state parks, floating on rivers and visiting the zoos in Kansas City and St. Louis.
He always loved nature and never thought he was particularly interested in animals until he got sucked into watching Discovery Channel nature documentaries between classes as a liberal arts major at the University of Missouri-Kansas City.
Scott had not considered working with nature as a career, but his eyes were "wide open" by the documentaries, he said. He asked an anthropology professor if the university had a relationship with the zoo in Kansas City. It did not, but the professor said he would support Scott and give him independent study credits.
Scott "pushed my way politely in and called many, many times," he said. A curator finally called back and arranged for Scott to volunteer doing research with the chimpanzees and the orangutans. He graduated about a year and a half later and accepted a job as a keeper.
That was in 1994. He then became part of the animal management team that helped build and create Disney's Animal Kingdom. After his time at Disney, Scott moved to Oklahoma City Zoological Park and Botanical Garden, where he progressed from assistant curator of mammals to curator of mammals to director of animal management. He then went to Tulsa Zoo & Living Museum, where he was assistant director. From there, he returned to Oklahoma City to become its executive director and CEO. Before arriving in St. Louis, he spent eight years as executive director for the San Diego Zoo.
Shawn Dixon, the chief operating officer of the San Diego Zoo Wildlife Alliance, said in a statement that Scott's leadership there was "invaluable in propelling our conservation work forward at the local and global levels." He led efforts to improve animal habitats and was "deeply dedicated" to advancing their species survival programs.
"His extensive experience and passion have left a lasting impression in San Diego," said Dixon, "and we continue to support his efforts in his hometown of St. Louis."
Scott said community support for the St. Louis Zoo makes it stand out among other zoos.
"It's incredible," he said. "And I've worked in some wonderful zoos, and they were supported by their communities. But nothing like this. The community is so behind their organization, and it's all a big family in a way. It's very special."
Through his career he often returned to St. Louis, visiting family as well as the zoo. He has a vivid memory of coming to see Raja the male Asian elephant in 1993, just a few months after Raja was born.
Scott and his wife, Kathy, a native of the Imperial area, have two daughters, 13 and 15, plus relatives in the St. Louis area and across the state.
About four years ago, zoo leadership in San Diego asked him what would draw him away from their zoo, considered one of the best in the world. He thought of St. Louis.
When Bonner announced his retirement, Scott couldn't pass up the opportunity.
He's arrived during a transition period: The zoo opened a $13 million Primate Canopy Trails habitat in July. The Dinoroarus exhibit remains at the old Children's Zoo area temporarily as the zoo is planning to turn the area into a dynamic family space. Talks continue for how to transform the St. Louis Zoo WildCare Park, its 425-acre space in north St. Louis County, into a unique visitor experience. Officials are also talking about how to make Big Cat Country and the Red Rocks area at the east end of the zoo more engaging for visitors and better for animals.
He has recent experience with two of those things: San Diego Zoo has two campuses — the traditional zoo in the city of San Diego and the San Diego Zoo Safari park, an 1,800-acre wildlife park about 35 miles away. In March, the San Diego Zoo opened a reimagined children's area that's almost identical to the size of the one in St. Louis. But he's careful to say he wants to do what planners here want, not re-create what those in San Diego have.
"I want to work well with our team to continue our incredible legacy," Scott said. "That is important to me, that we continue our momentum, that we continue our great work, that we continue to innovate when it comes to animal care and guest experiences."
As Scott and his family settle in at their house in Town and Country, and as Scott walks the zoo with Bonner and hears about conservation efforts and learns things about hellbenders and pit vipers from their keepers, he's happy to become part of a beloved institution that is home.
"To be a part of creating something that is such a jewel in this community for what could be generations to come in my own family?" said Scott. "That's personal."
Updated with comment from San Diego Zoo Wildlife Alliance COO
Scenes from the reopening of the St. Louis Zoo
St. Louis Zoo begins reopening after coronavirus shutdown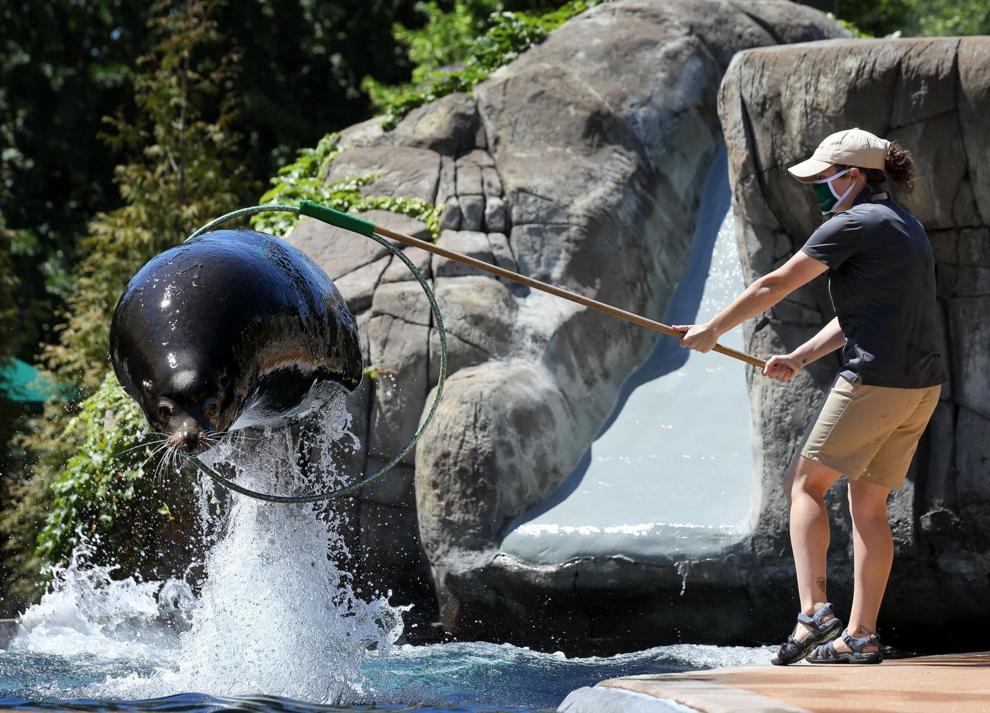 Staycation — Zoo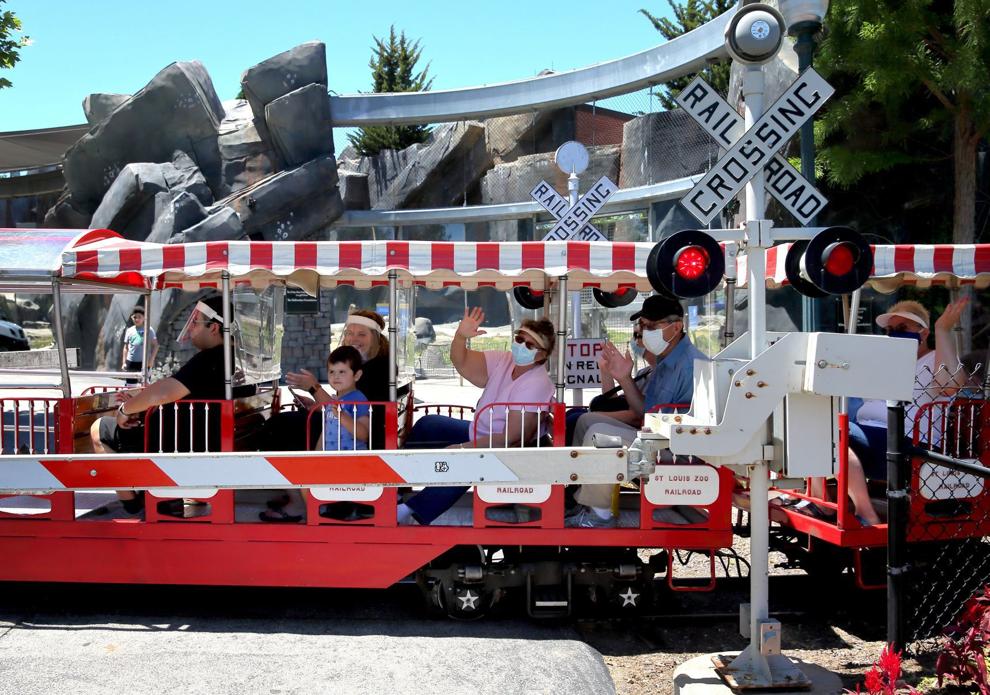 St. Louis Zoo begins reopening after coronavirus shutdown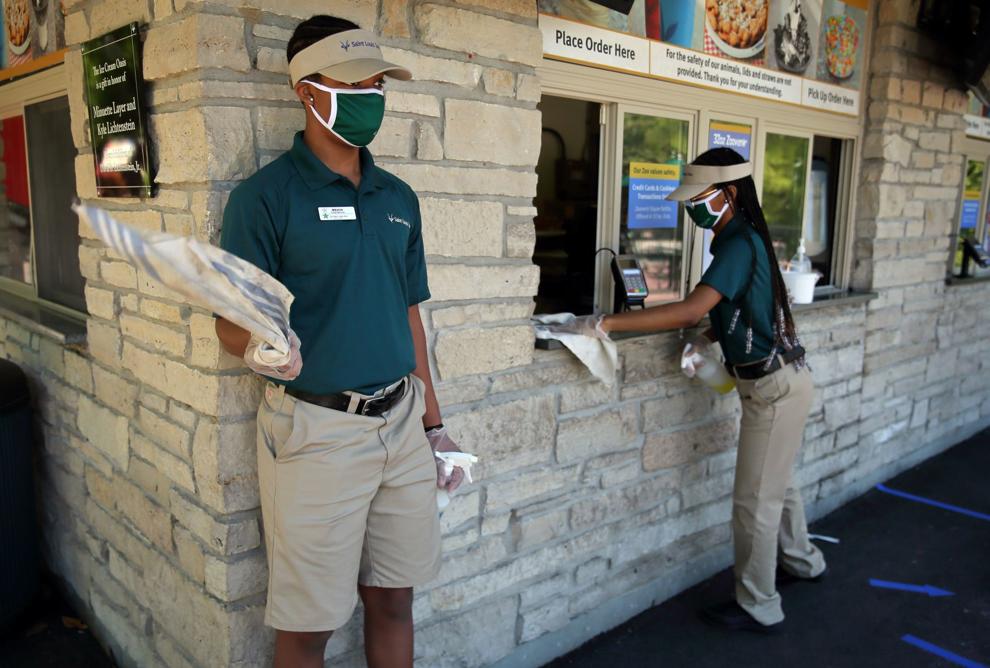 St. Louis Zoo begins reopening after coronavirus shutdown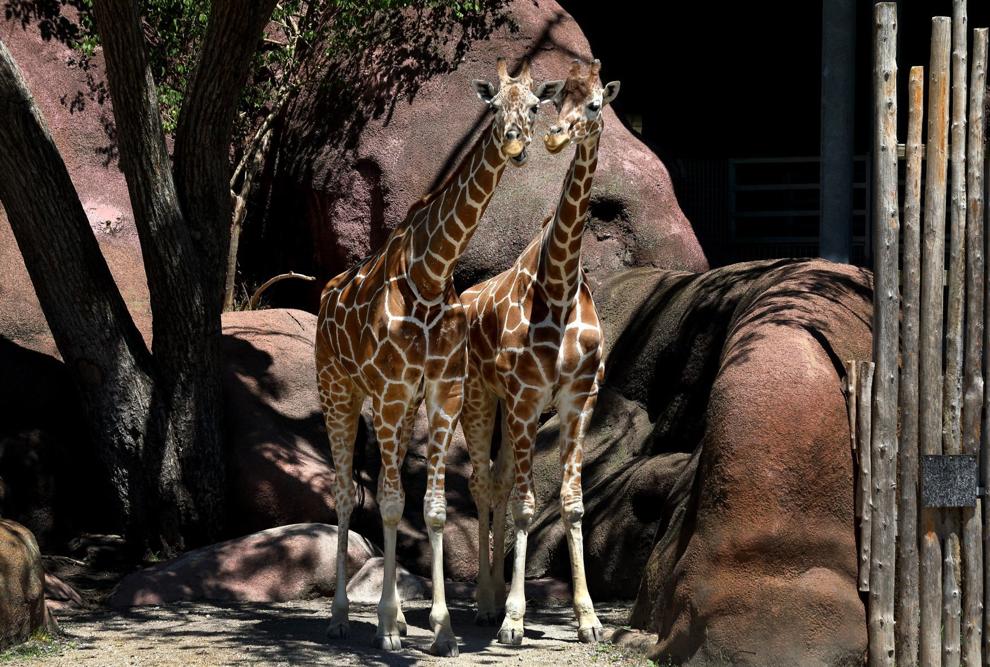 St. Louis Zoo begins reopening after coronavirus shutdown
St. Louis Zoo begins reopening after coronavirus shutdown
St. Louis Zoo begins reopening after coronavirus shutdown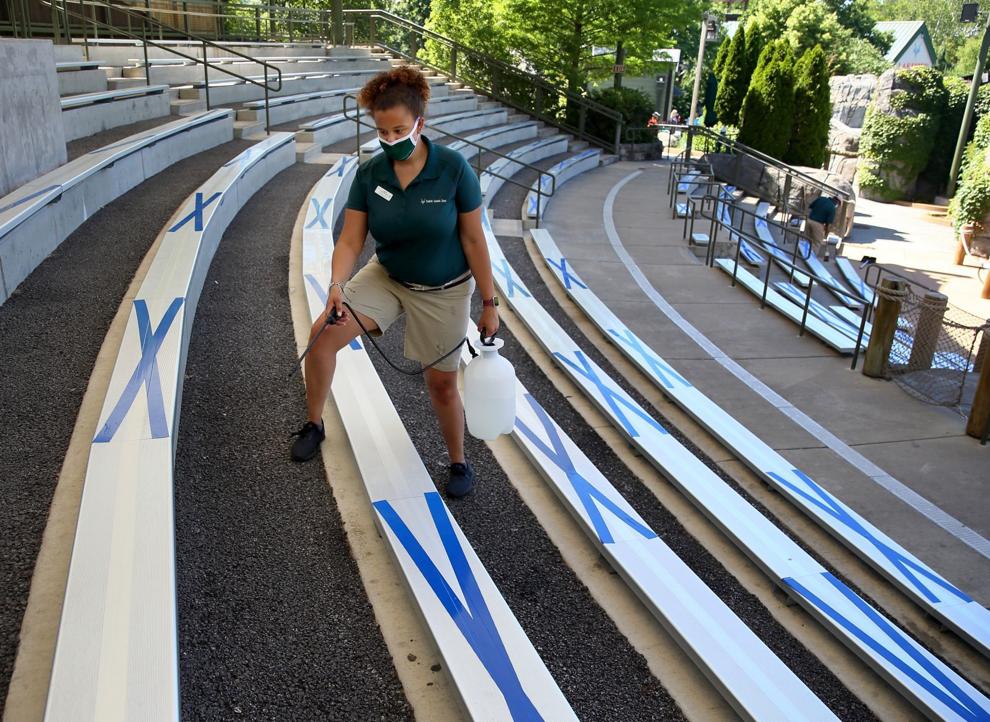 St. Louis Zoo begins reopening after coronavirus shutdown
St. Louis Zoo begins reopening after coronavirus shutdown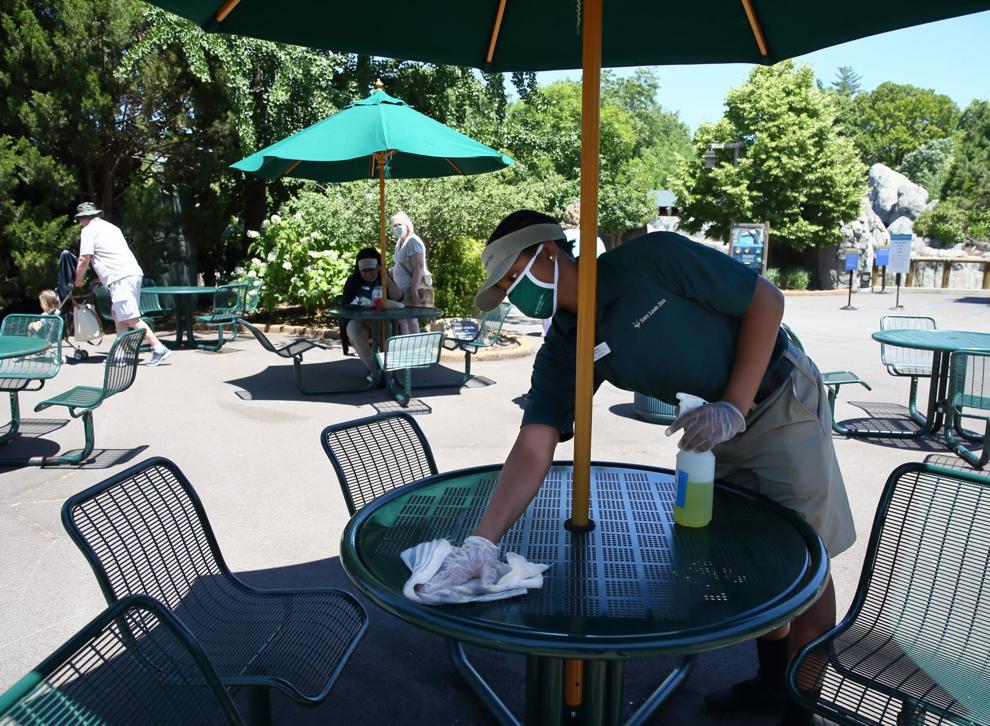 St. Louis Zoo begins reopening after coronavirus shutdown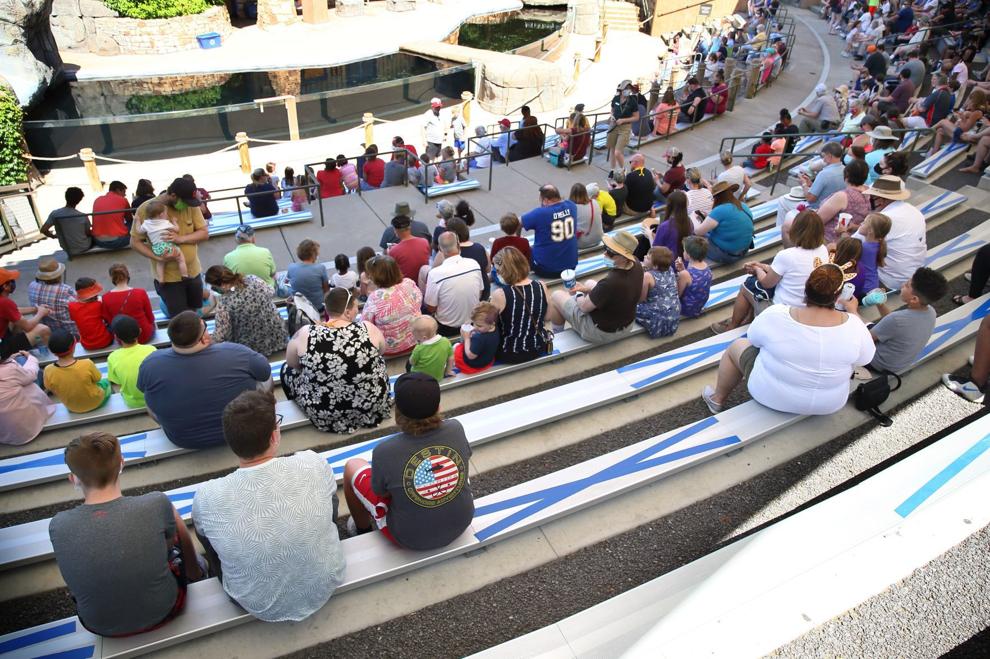 St. Louis Zoo begins reopening after coronavirus shutdown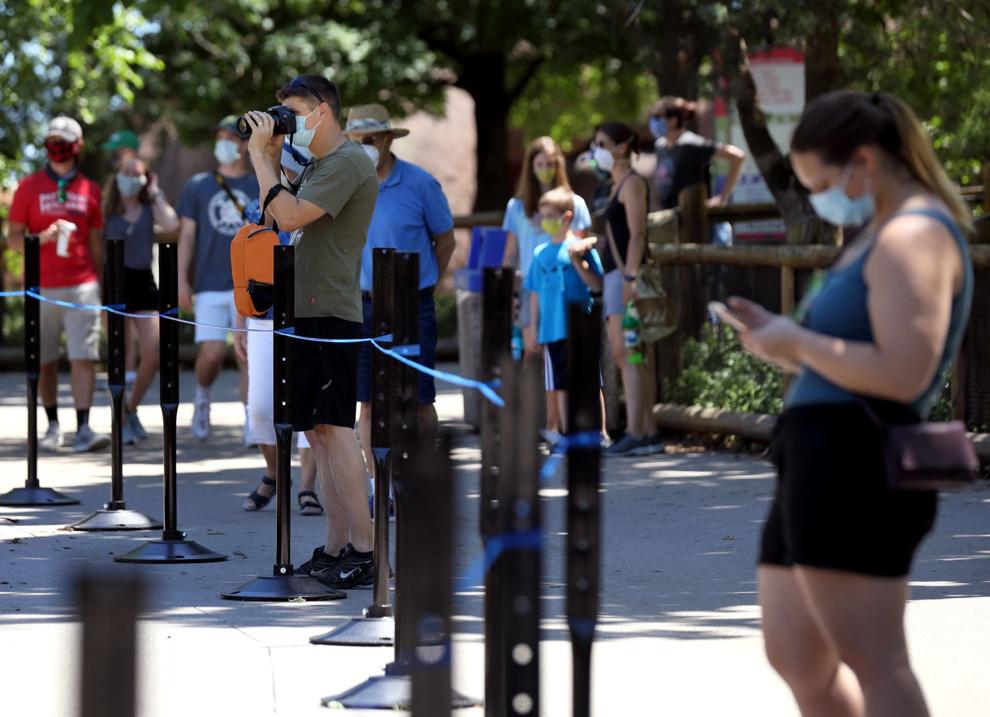 St. Louis Zoo begins reopening after coronavirus shutdown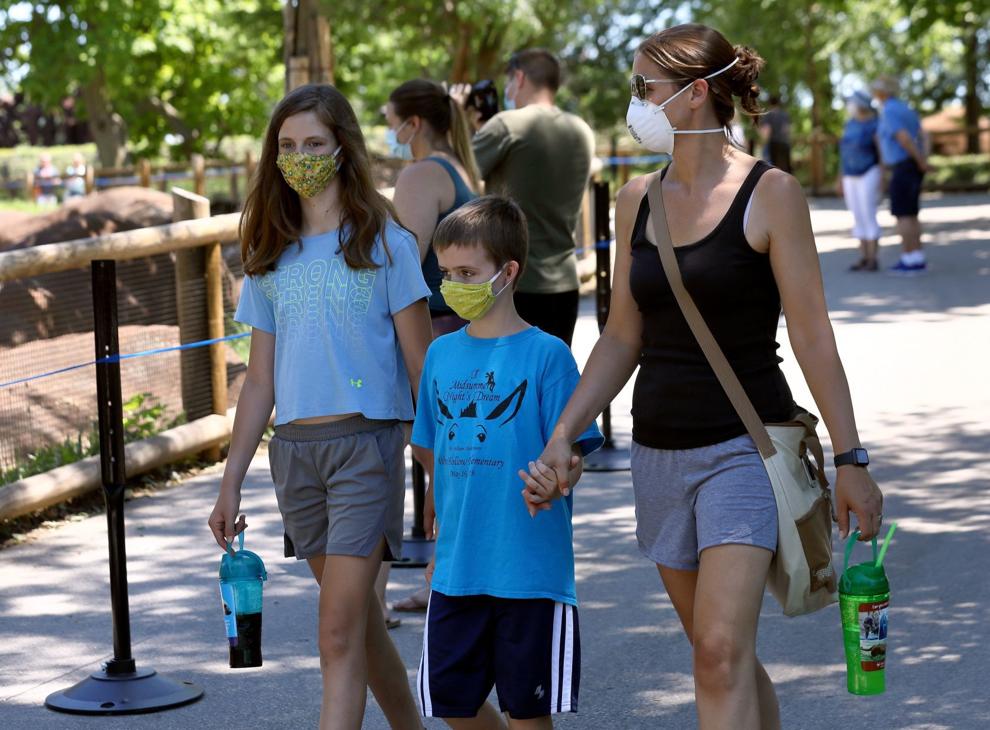 St. Louis Zoo begins reopening after coronavirus shutdown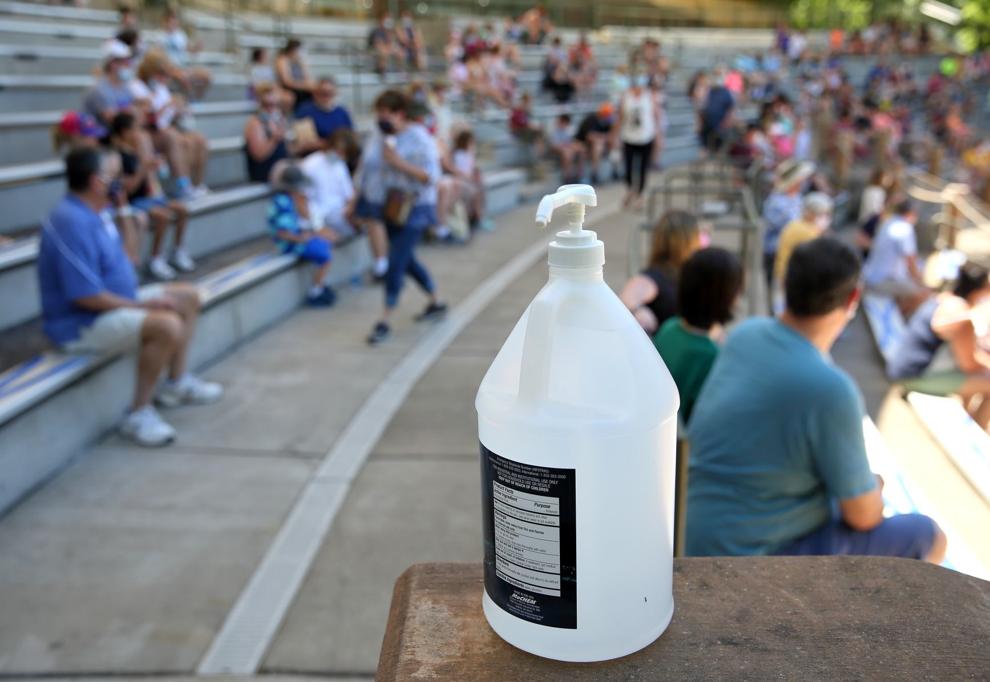 St. Louis Zoo begins reopening after coronavirus shutdown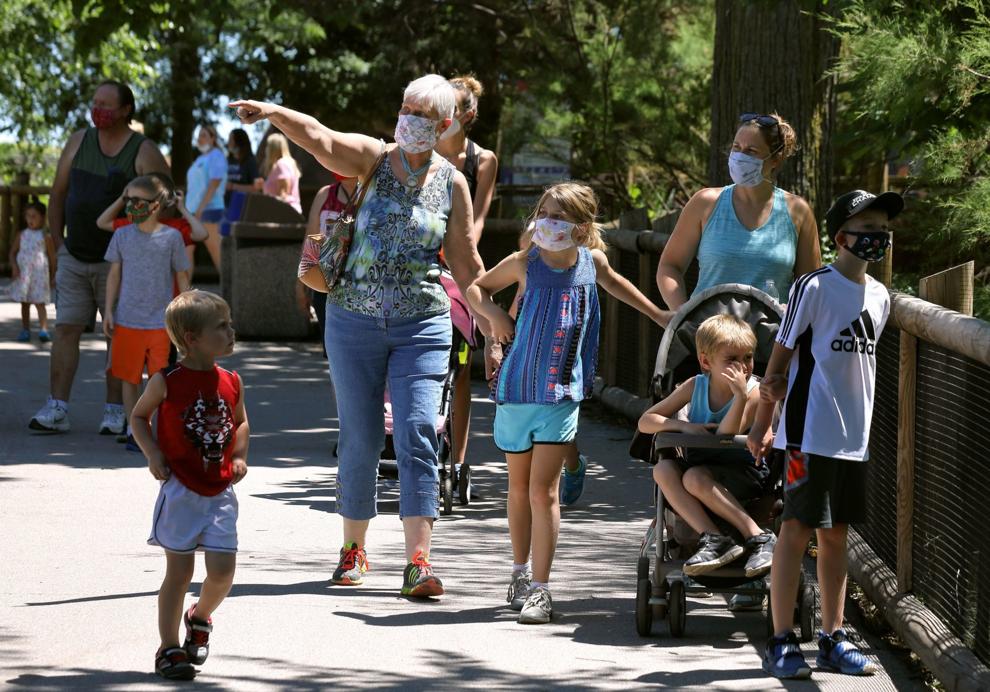 St. Louis Zoo begins reopening after coronavirus shutdown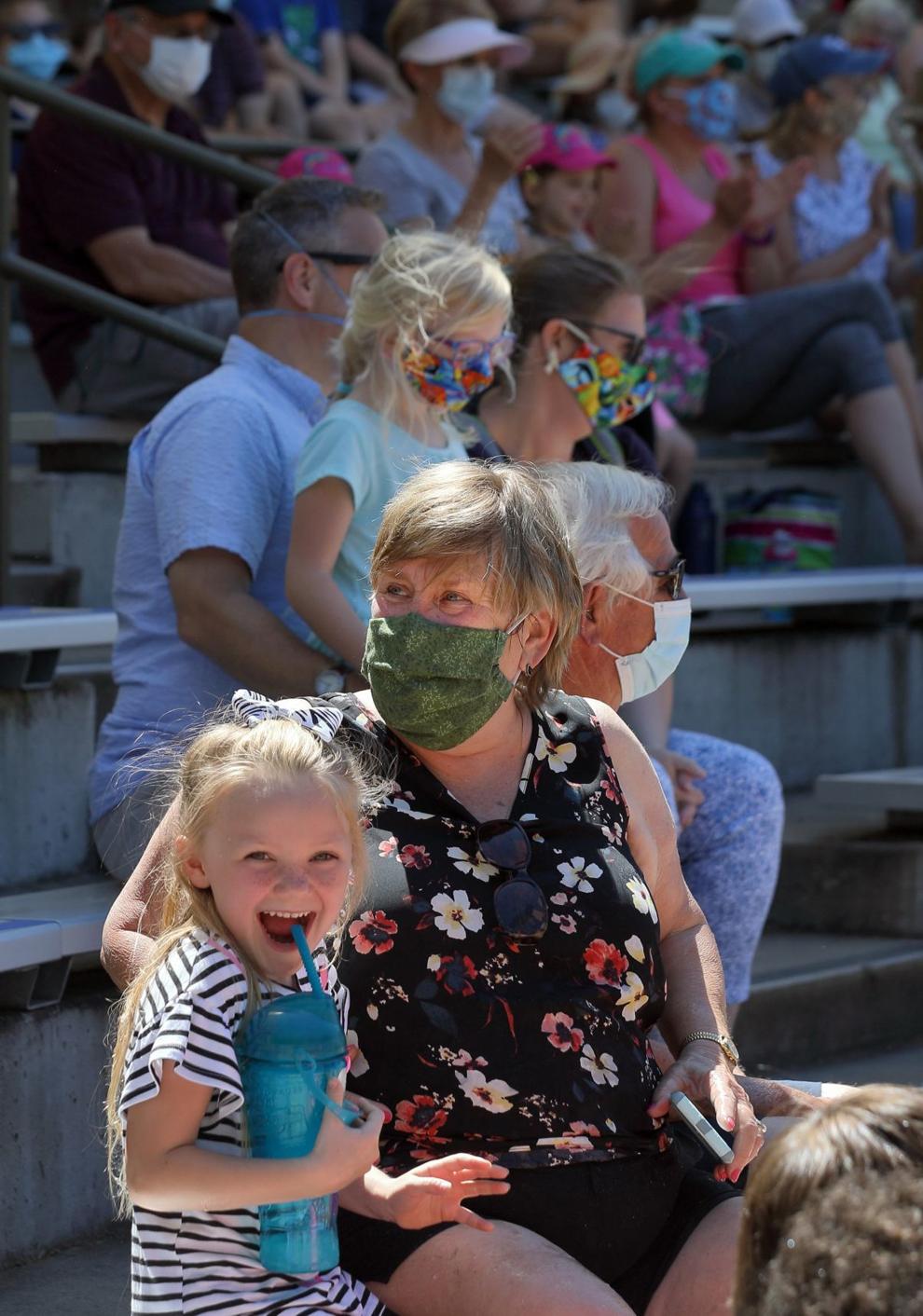 Photos: Primate Canopy Trails at St. Louis Zoo opens to the public
'And I've worked in some wonderful zoos, and they were supported by their communities. But nothing like this. The community is so behind their organization, and it's all a big family in a way. It's very special.'

Dwight Scott, St. Louis Zoo president and CEO