In quiet London mall, retailers back bylaw-busting indoor zoo's arrival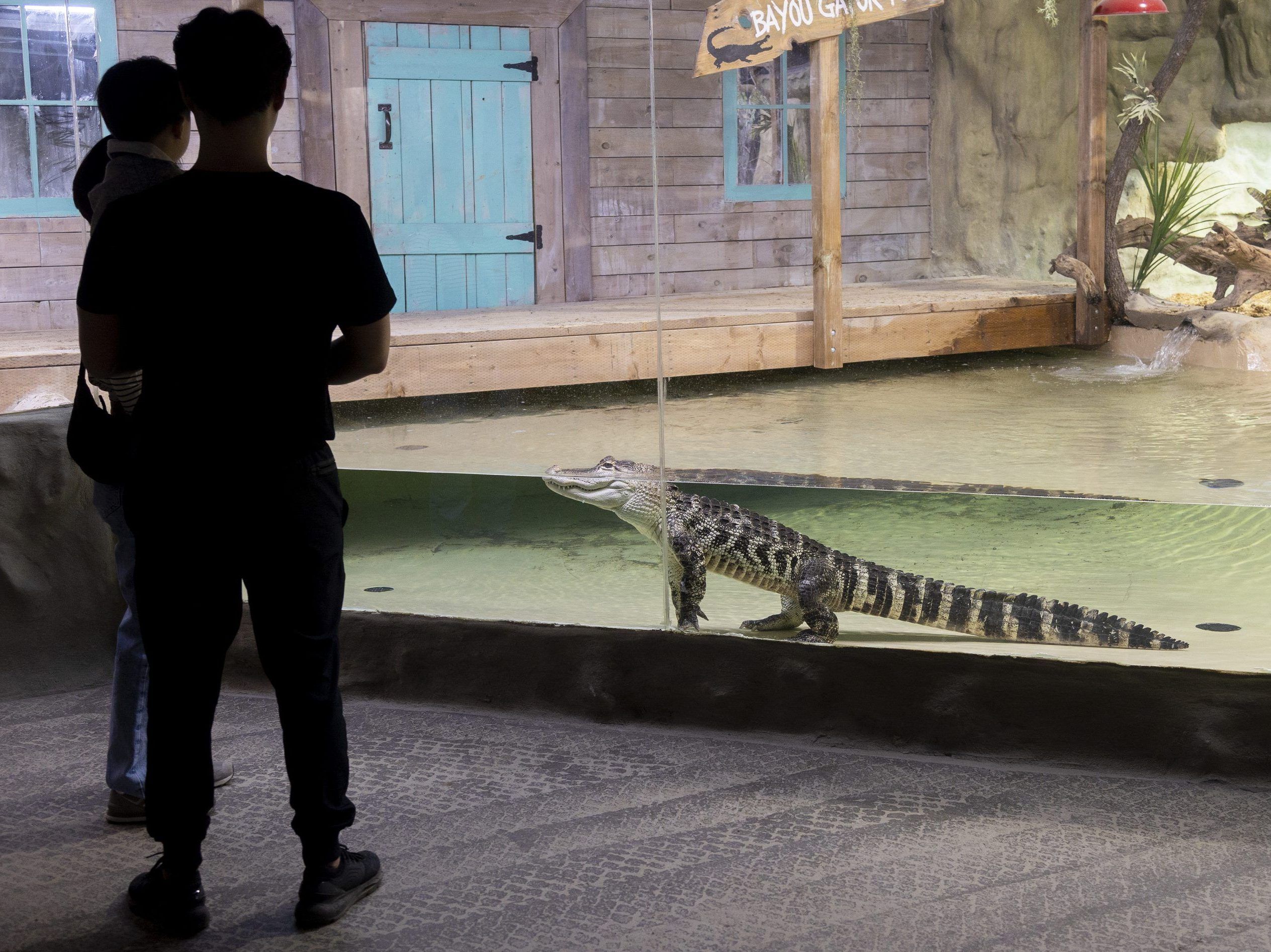 Article content
Retailers at a London mall say they've embraced the controversial exotic zoo that's opened there in breach of city bylaws, hoping it will draw more shoppers and kickstart sagging sales.
Article content
Reptilia opened in the former Westmount mall on April 22 despite city council twice denying its request for an exemption to the bylaw that bans exotic animals – think alligators and Burmese pythons – in London. The zoo's lawyers pledge a legal fight.
Animal-welfare activists have led the push against the zoo. Politicians clearly said no. But other tenants in the less-than-bustling Wonderland Road mall are good with it as a retail neighbour.
"I really looked forward to it opening," said pharmacist Gigi Dini, who owns the drug store Dini IDA. "I was there with my kids the first day and really enjoyed it."
The zoo's lawyer, Michael Lerner, has said 800 people visited the zoo on its first weekend.
Nizar Barhome owns a hair salon near the zoo, which is home to 250 species of reptiles, amphibians and spiders from around the world. He was pleased "to see people here" when it opened.
Article content
"Whatever brings action is good," he said. "The mall needs traffic."
Westmount mall, now known as Westmount Commons, was once a thriving retail centre. But it has quieted in recent years with tenants closing, leading to a conversion to office space. There are still retailers, including a large Asian grocery store. A popular movie theatre is also located next door.
Margaret Stelzi owns a women's clothing store in the mall. Despite hearing safety and other concerns, she's pleased by Reptilia's arrival. "I think it's wonderful because it's going to bring more business in. It's beautiful in there."
City hall has long banned exotic animals in London. It was February when Reptilia sought for a second time an exemption to the local ban, but city council turned them down – which, by the way, local politicians in St. Catharines and Toronto have done as well.
Article content
But Reptilia has taken a page from Uber's playbook, beginning operations here anyway. They argue that they have a provincial licence to operate as a private zoo, which should override any local bylaw.
City hall officials say they're monitoring the situation. Animal-welfare groups have filed complaints to it bylaw office.
But that hasn't stopped people from visiting. This weekend, Emily Doxtator and her family paid to check out the critters on display. "It was actually pretty good. There were a lot of animals. I've never been so close to a crocodile before."
City hall launches probe as now-opened indoor zoo pledges legal fight

Zoo loses bid to house exotic reptiles at London mall