Landlord's $200 'Aggressive Breed' Fee For Pet Fish Shocks Internet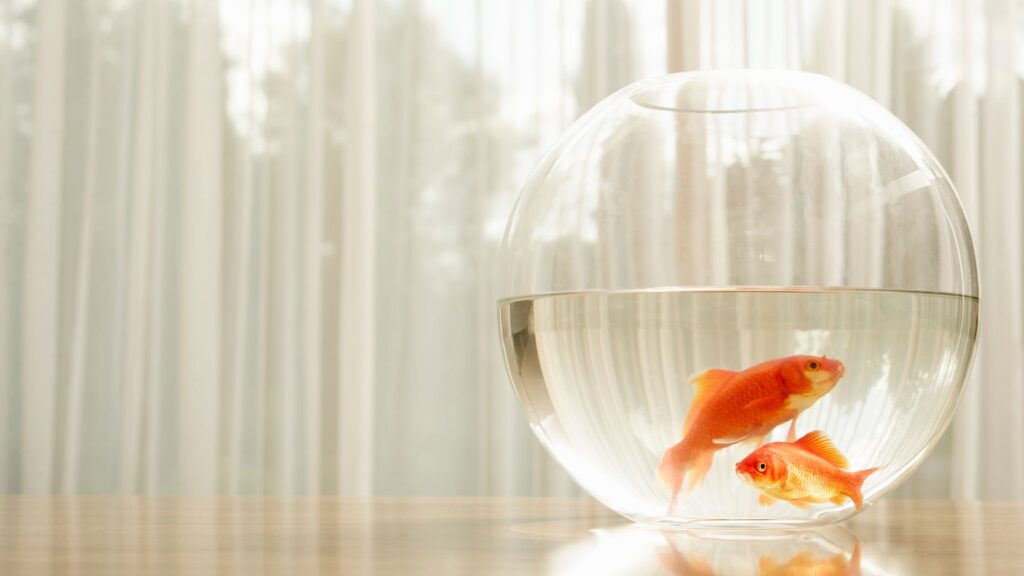 In these times, double down — on your skills, on your knowledge, on you. Join us Aug. 8-10 at Inman Connect Las Vegas to lean into the shift and learn from the best. Get your ticket now for the best price.
A fishy quirk in a Kansas City apartment listing has astonished the internet.
TikTok user Nicole Rose, 30, posted a video in January of her staring in stunned silence at the apartment's pet policy. The backdrop of the video shows the apartment listing details, which request a $200 one-time fee for pets, along with a $15 monthly fee.
While fees for cats or dogs in rented apartments aren't unusual, the listing for The Crosswalks residences in Kansas City also specified that the fee is required for a pet fish, and that no "aggressive breeds" are allowed.
"They're now charging pet rent for fishes?" Rose captioned the video.
The video generated more than 600,000 views on TikTok, and plenty of jokes about the steep fee and the idea of an "aggressive" fish breed.
"Just in case the fish rips up the carpet," one user cracked.
Other commenters shared stories of similar experiences, such as one user who classified their pet shrimp as food to avoid a pet fee, and another who paid $150 for their pet fish that died a week after they moved in.
Rose told Insider the fee was one of several frustrating findings she encountered during her months-long search for a rental apartment in Kansas City. She did end up finding an apartment, but not at The Crosswalks.
"I think we're all frustrated with how landlords are able to get away with charging insane rents, but then to nickel and dime us for any and everything is beyond ridiculous," she said.
Update, Feb. 7, 9:15 am:
Mac Properties, the landlord responsible for the listing released a statement on Tuesday claiming that the advertised fee was mistakenly posted on the listing website, and that they did not in fact charge a $200 fee for birds or fish.
At Mac, we love our furry friends, and we also love the ones that aren't so furry," Mac Properties regional manager Anthony Weatherington said in the statement. "We do not charge for birds or fish; we also don't know what "aggressive breeds" would be considered. We may one day implement a bird and fish personality test, but for now, we would like to keep our doors open to birds and fish of all kinds."
"Our Mac Properties site has it right, but the 3rd party site will be corrected soon. We apologize for any confusion," he added.
Email Ben Verde