People, potential pets network at Mattoon Chamber Business Expo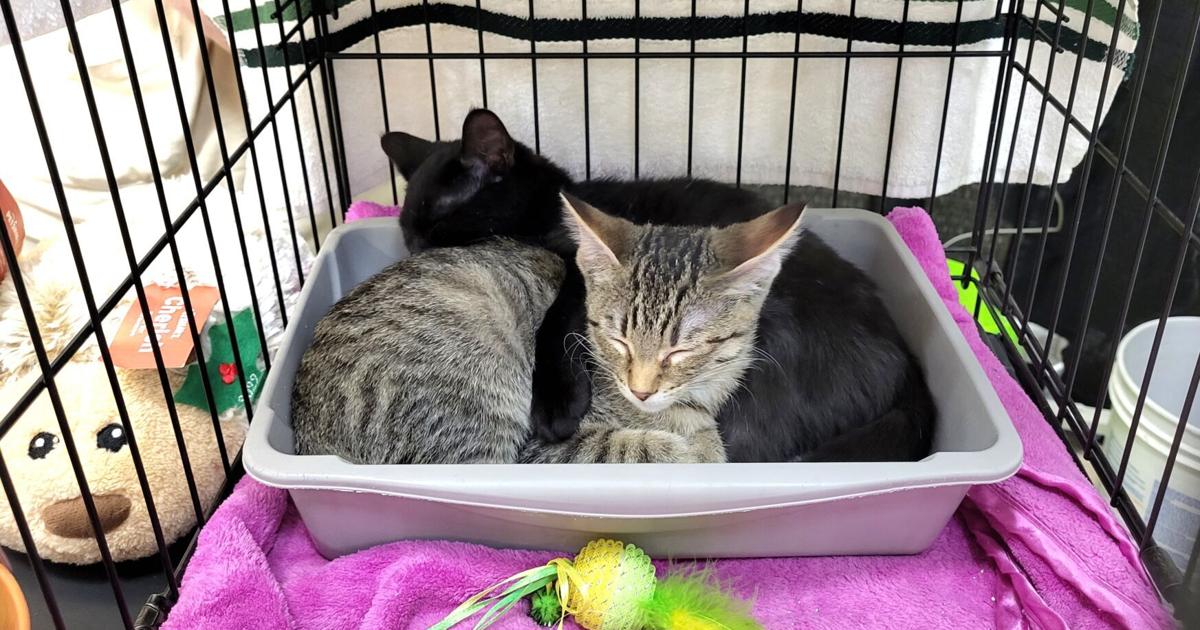 MATTOON — The Business Expo organized by the Mattoon Chamber of Commerce celebrated on Thursday its 20th anniversary of providing networking opportunities for business people and the general public.
The 2023 Expo at the Cross County Mall also provided a chance for kittens and puppies from the Coles County Animal Shelter to network with attendees while promoting adoptions from this facility. People lined up to ooh and aah at these prospective pets, and to pick up and cuddle the puppies.
"They have been a big hit. Puppies are always a big hit," said shelter manager Julie Deters. She noted that the three mixed breed puppies at the Expo were part of a motherless litter of 13 that was dropped off at the shelter about a month ago.
Deters said she was glad to be back at the Expo for the first time since the COVID-19 pandemic, which had caused this event to go on hiatus in 2020 and 2021.
"It's an opportunity to get our name out there and get exposure for the animals that are available for adoption," Deters said, adding that the shelter is hosting approximately 45 dogs and 65 cats. She said the shelter can always use donations of pet and cleaning supplies from the community.
The kittens and puppies from the shelter were not the only four legged attractions at the Expo. The Lake Land College Center for Business & Industry brought the technology department's new robot dog, part of the Stokes Robotics Go 1 line by Unitree.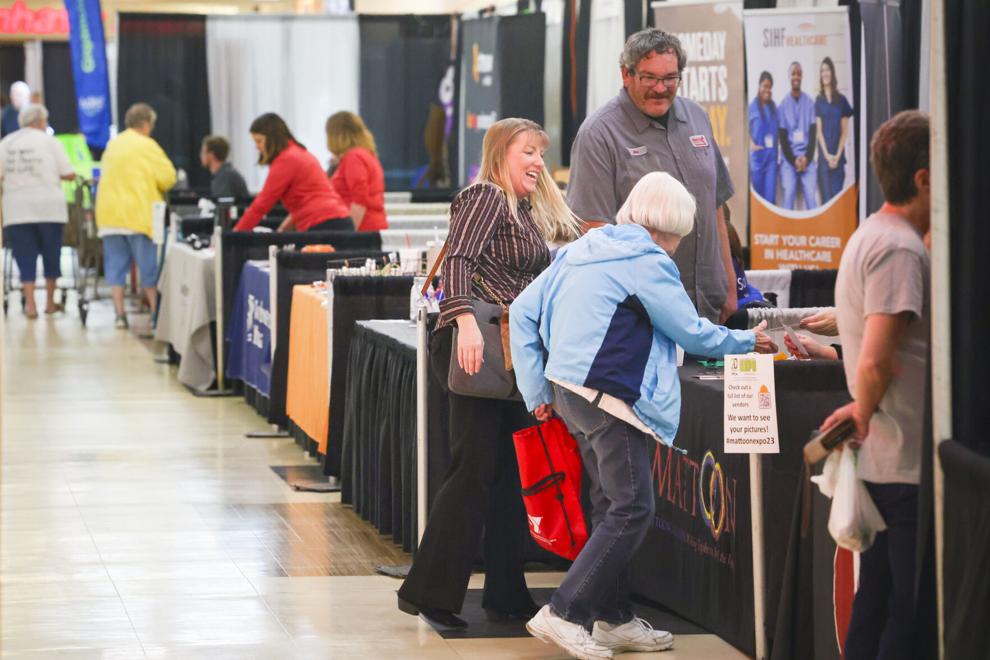 Center Director Bonnie Moore walked the small robot, temporarily nicknamed "Spike," through the mall's concourse and past the booths of various exhibitors. She periodically stopped to demonstrate how her "canine" companion can beg, dance and roll over, among other tricks.
"I really like it when he dances because he does this hip swivel and I laugh every time," Moore said.
The dog is set to be used by students as part of the robotics curriculum at Lake Land, which also brought to the Expo a computer aided manufacturing device that made hot buttered popcorn for attendees to eat.
Moore said the Expo provides a way for Lake Land to showcase its technology to potential workforce training students and its revived community education programs, such as bus trips and craft classes, to the general public.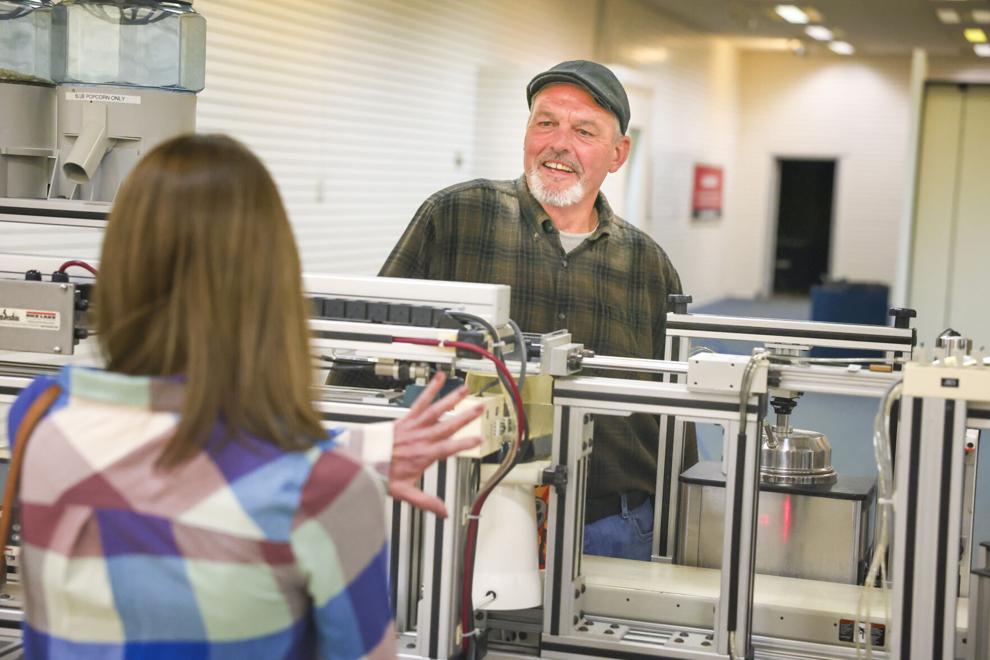 "It's great to see people in the community," Moore said of the Expo. "This is a good place to see everyone in one spot."
Thursday's event did not offer its traditional Taste of the Expo food sampling lunch due to ongoing staffing shortages at several local restaurants.
To help fill this void, the Chamber arranged for the La Luna and Big Al's Shakeups food and drink trucks to set up outside the mall. Customers lined up under a canopy and awning in the rain to purchase these concessions.
The C&C Kettlecorn and McQuarter's Pub restaurants in the mall were also open during the Expo.
Lunchtime musical entertainment was provided by Ron and Jan Easter and by Brad Brown, veteran performers from previous Expos, and by newcomer Londyn Fultz.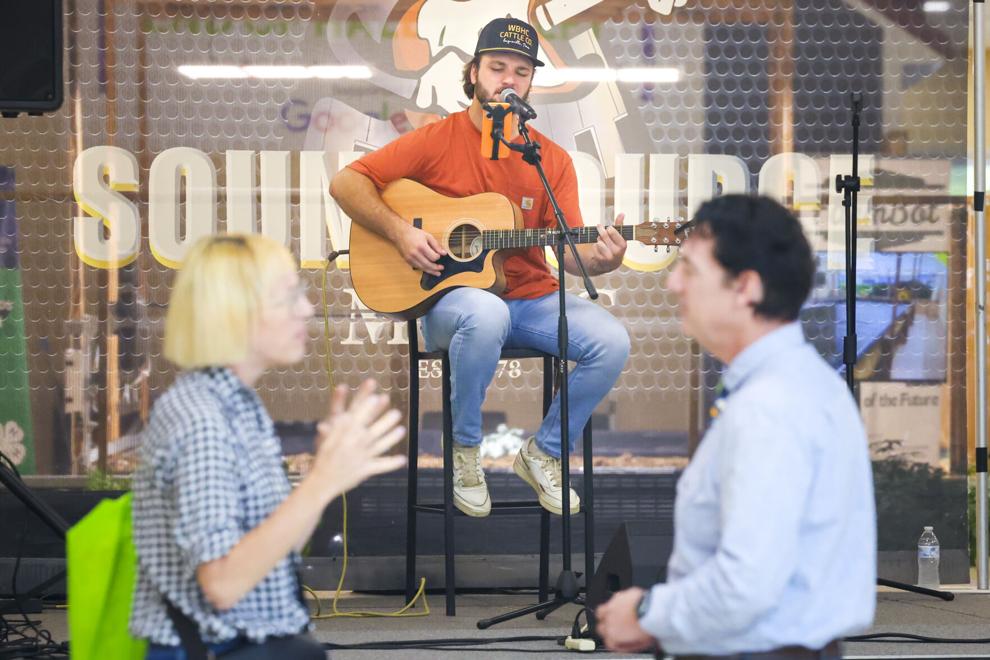 While still a senior at Mattoon High School, Piper Sanders was at her second Expo with her P2Z Productions videography business. She launched this business during her junior year while enrolled in the Coles County ClassE entrepreneurship program, which meets at Elevate at the Cross County Mall.
"I met people in the business world and made some of my first sales," Sanders said of last year's Expo. "It's been pretty good this year. I have met lots of people. There is lots of traffic through here."
Sanders said she began her videography work for fun as a freshman by filming Mattoon High School sports and now has a contract to do this professionally through P2Z Productions.
"I want to continue to do videography after I graduate and pay my way through college. I would like to do it full time someday, if possible," Sanders said.
Photos: 2023 Coles County new businesses
Side by Side Gaming family (copy)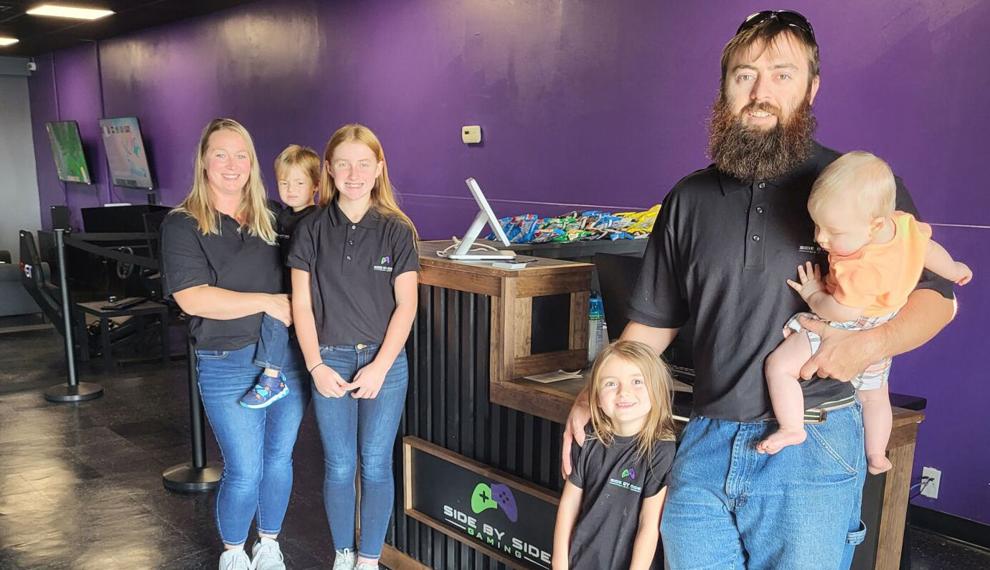 Defense Depot plans (copy)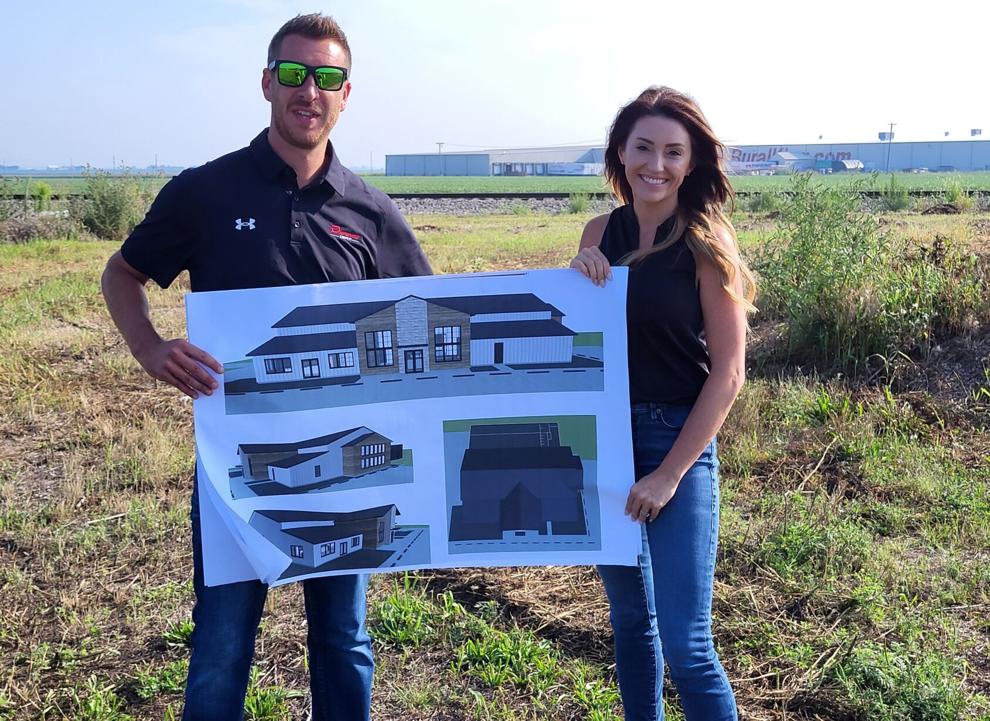 Winery owner (copy)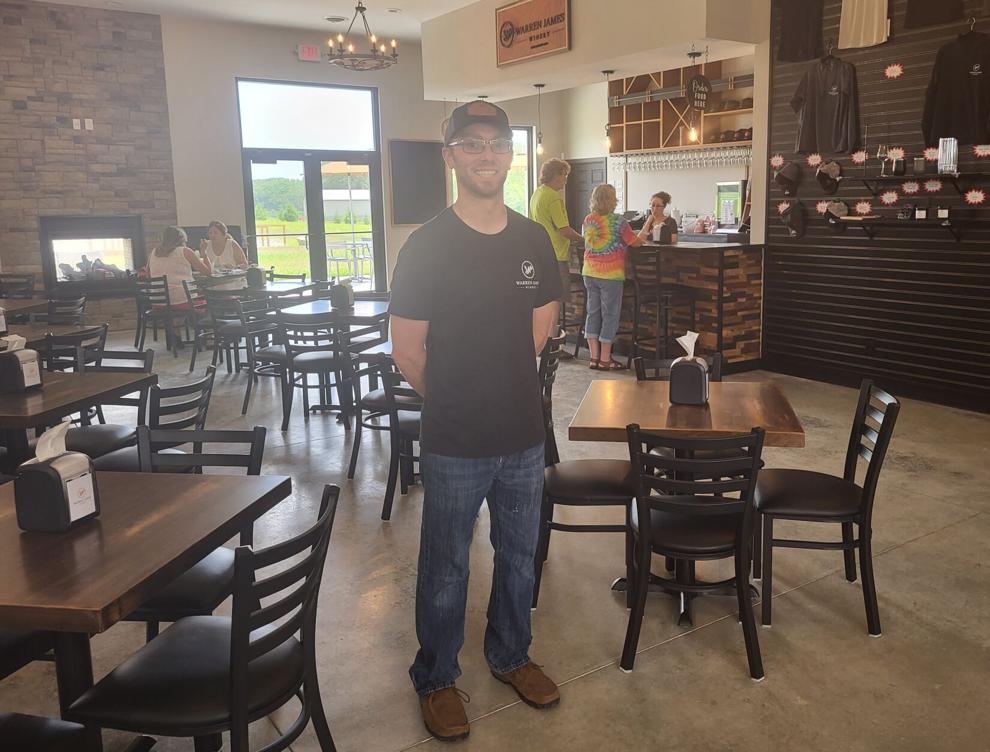 DHM exterior (copy)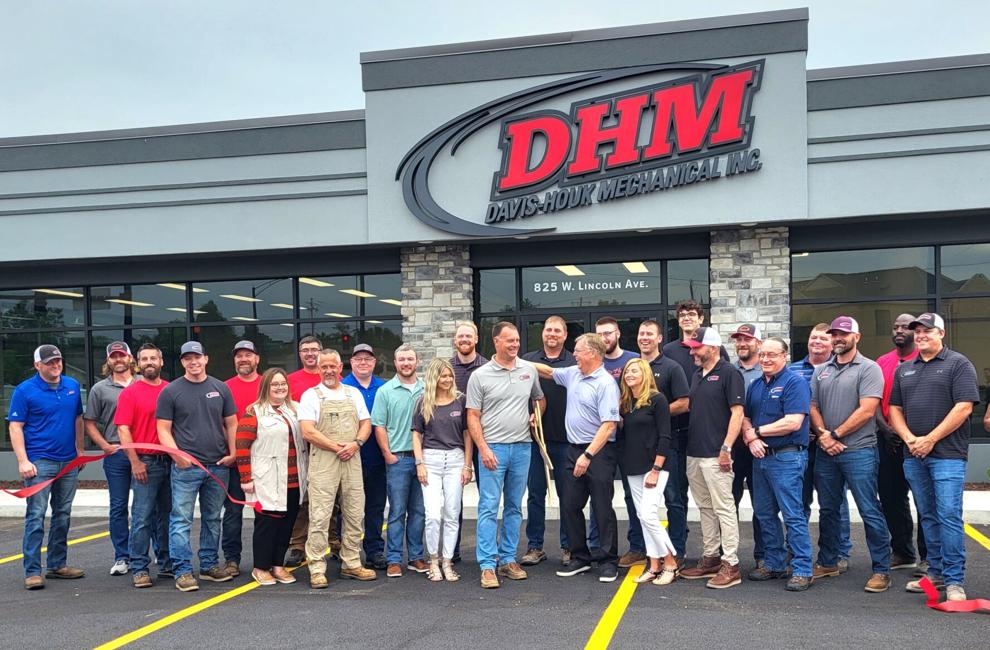 CRAFT EMPORIUM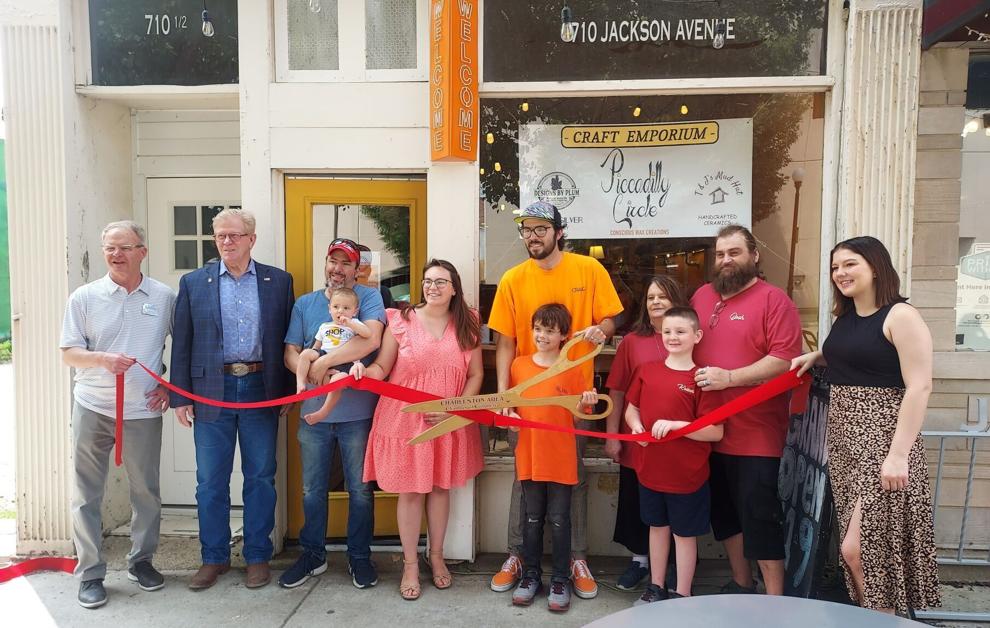 060123-mat-nws-sports-groundbreaking_01.JPG (copy)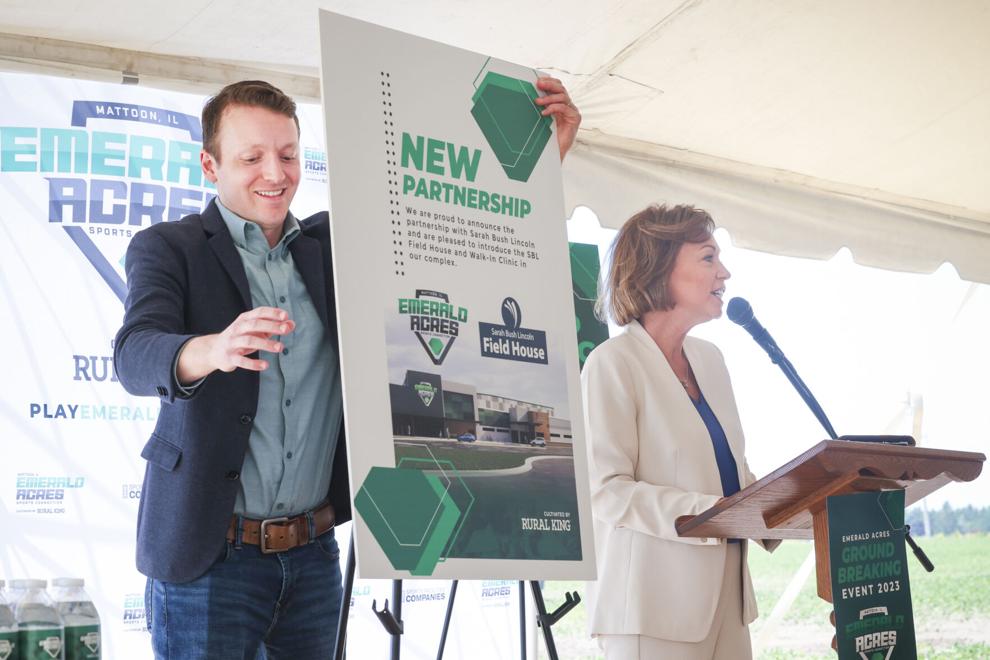 Contact Rob Stroud at (217) 238-6861