'Terrorizing the community': Edson man pleads guilty in string of arsons that killed pets, destroyed livelihoods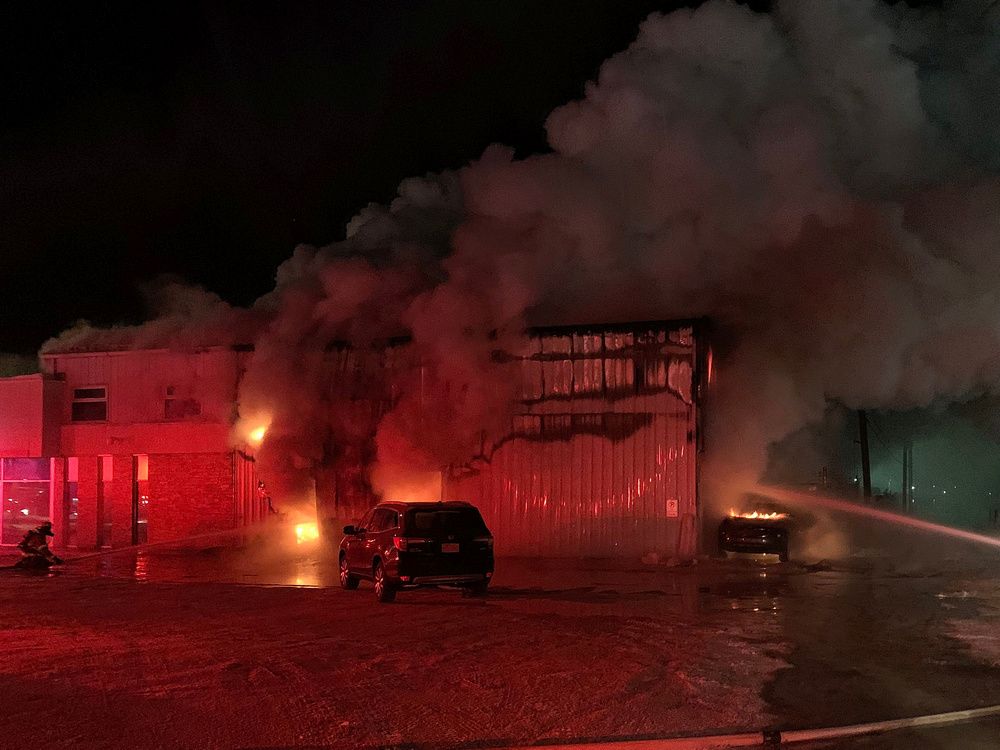 Article content
Warning: this story contains descriptions of animal abuse. 
Article content
An Alberta man's arson spree caused millions in damages, left dozens unemployed, killed countless animals, including a chihuahua puppy, and put the lives of 18 sleeping motel guests at risk — all for the "paltry" sum of a few thousand dollars, a Crown prosecutor said after the man entered a surprise guilty plea Friday.
Article content
After a tumultuous three weeks of a trial repeatedly delayed by the accused's bizarre behaviour, Thomas James Berube entered guilty pleas Friday afternoon for his role in a string of arsons in the Edson area that began in December 2019. The Crown has proposed a 10-year sentence, to which Berube — who is self-represented — has agreed.
Judge Thomas Achtymichuk is expected to give his decision on the sentence next Friday.
Article content
The plea comes one day after courtroom sheriffs placed Berube, 39, in a special helmet after he bit into his arm in response to a court ruling finding him fit to stand trial. Achtymichuk ordered the fitness assessment after Berube pried off five toenails and refused medical care during a previous court appearance.
Both the Crown and Achtymichuk deemed Berube's behaviour — including the 11th-hour firing of his fifth lawyer —  "ploys" to delay his trial. The court set aside four weeks to deal with the case but as of Friday had heard from just one of the Crown's 36 witnesses. On Thursday, Achtymichuk told Berube he could be kicked out of his own trial if the disruptions continued.
Between December 2019 and February 2020, Berube broke into two car dealerships, a pet store and a gas station to steal merchandise for resale on the black market. A teenage co-accused serving a nine-month sentence for his role in the crimes accompanied Berube on three of the break-ins. In each instance, Berube broke in through a glass window or door using a crescent wrench, then destroyed the evidence by setting fire to jerry cans of gasoline inside the buildings. The youth admitted to starting one of the fires.
Article content
Berube, who has 83 prior convictions, also torched a stolen truck used as a getaway vehicle.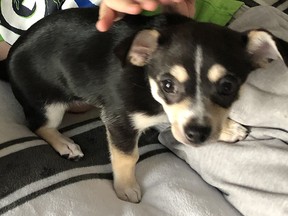 Reading from an agreed statement of facts, prosecutor Photini Papadatou said Berube earned a few thousand dollars from the sale of the stolen goods, which included truck tires and portable generators. He also stole a chihuahua puppy named Striker from KW Pets in Whitecourt to gift to his girlfriend, but later killed the animal when he realized it would link him to the crimes.
KW Pets, Edson Chrysler Dodge Jeep and Edson Honda were all destroyed in the fires, along with a sewing shop next door to the pet store. The Honda dealership was never rebuilt, depriving the town of dozens of well-paying jobs.
An unknown number of animals died in the KW Pets fire, including hamsters, birds, rabbits, mice, gerbils, guinea pigs, snakes, lizards and fish.
Article content
"There's an aspect of terrorizing the community," Papadatou said, describing the "mental anguish" of people who lost businesses, jobs and animals to Berube's actions.
The most serious of Berube's crimes was the arson at the Petro-Canada station in Niton Junction, which was connected to a motel containing 18 sleeping guests. The motel's smoke detectors were not functioning and most of the guests learned of the fire when firefighters woke them, Papadatou said. Had fire crews not responded in time, the narrow hallway connecting the gas station to the motel would have produced a "chimney" effect that would have resulted in explosive fire growth, an RCMP arson expert told court.
Berube admitted he set the fire after realizing the cigarettes he intended to steal were locked in the manager's office.
RCMP arrested Berube and his accomplice on Feb. 27, 2020, in Spruce Grove. He pleaded guilty to nine of the 14 charges he faced.