Toronto Zoo hours, city services altered due to wildfire smoke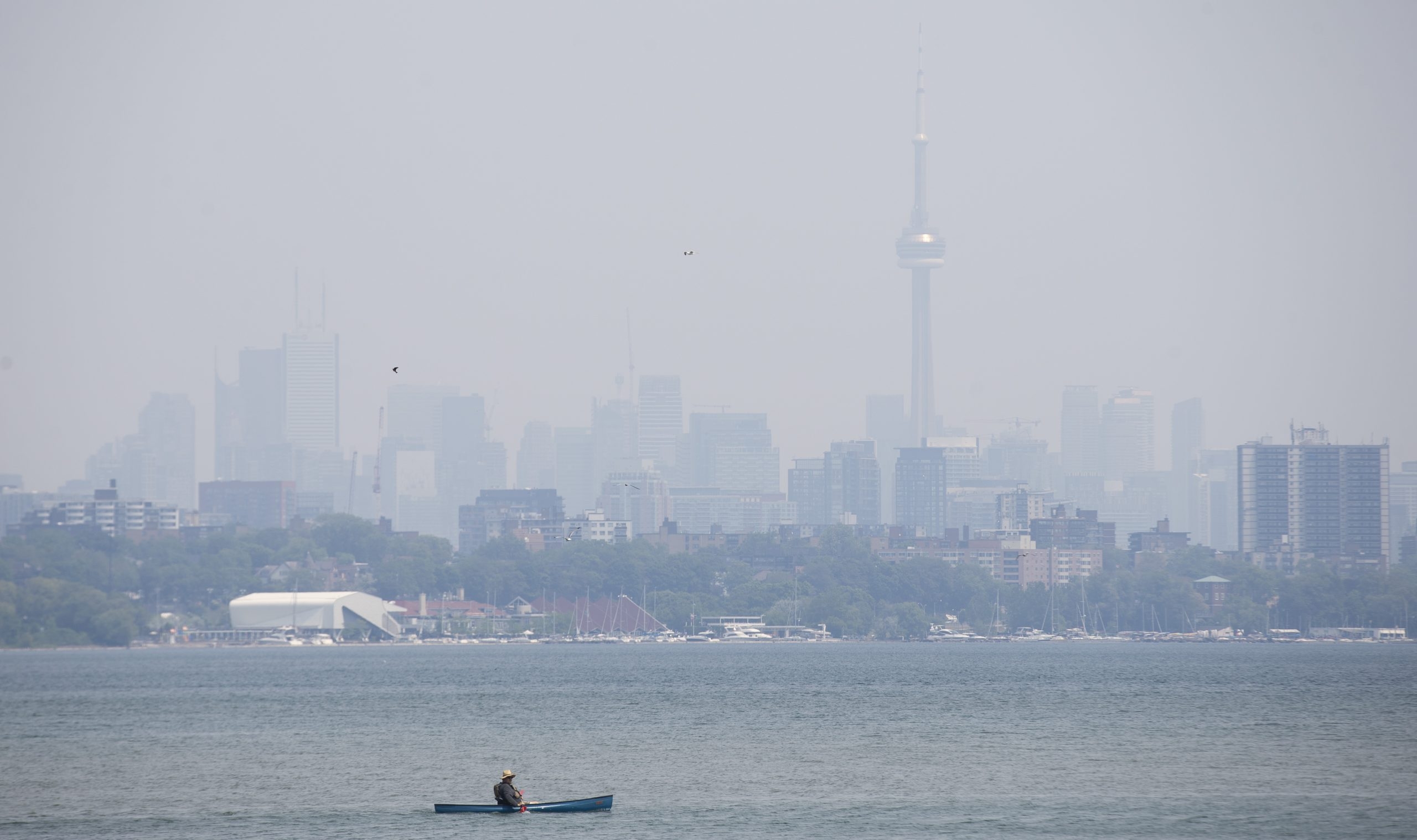 Article content
The Toronto Zoo and other city services are altering their programs or cancelling them altogether as wildfire smoke continues to blanket the city.
Article content
The zoo is reducing its operating hours on Thursday, but also encouraged people who bought tickets ahead of time to reschedule for another day. The city-owned facility will be open from 9:30 a.m. to 3 p.m., while limiting access to the outdoors for some animals and the amount of time staff and volunteers work outside.
Article content
"If you are unable to reschedule, we encourage all guests to wear masks while outside for any extended periods of time," the zoo said in a news release.
Article content
The city said Wednesday that while most services are continuing uninterrupted, they are altering operations at city-run daycare facilities and cancelling some recreational and cultural programs as air quality is forecast to be in the high-risk range on Thursday, according to Environment Canada, due to smoke from wildfires in northern Ontario and Quebec.
Canada marks Clean Air Day with worst air quality in world as wildfires rage

WARMINGTON: Cops suspect arson caused wildfire in at least one part of Quebec

Feds looking at options for a national disaster response agency as wildfires rage
The city is suspending outdoor activities at Toronto Early Learning and Child Care Centres, a news release said, while some outdoor recreational programs were cancelled unless they could be modified and moved indoors. Parents, guardians and program registrants were to be contacted directly and updated on changes, the city said.
Article content
Toronto History Museums also cancelled all outdoor programming until the special air quality statement is lifted, the city said, while the Streets to Homes community outreach team will continue to conduct wellness checks, provide water and encourage people living outdoors to use the city's indoor shelter system.
RECOMMENDED VIDEO
"In light of worsening air quality, the city is working to activate additional temporary contingency spaces at various shelter sites in areas not used for sleeping, such as common areas," the city said. "These will be used to help those staying outside have access to even more indoor spaces."
Article content
Meanwhile, Toronto Public Health is encouraging people to avoid strenuous outdoor activity and limit their time outside as much as possible.
"Windows should be kept closed if the temperature is comfortable," the city said. "Those with air conditioning are encouraged to use it and, if possible, set HVAC systems to recirculate air and use HEPA air filters."