New Orleans sheriff must learn to ride a horse by Mardi Gras | Mardi Gras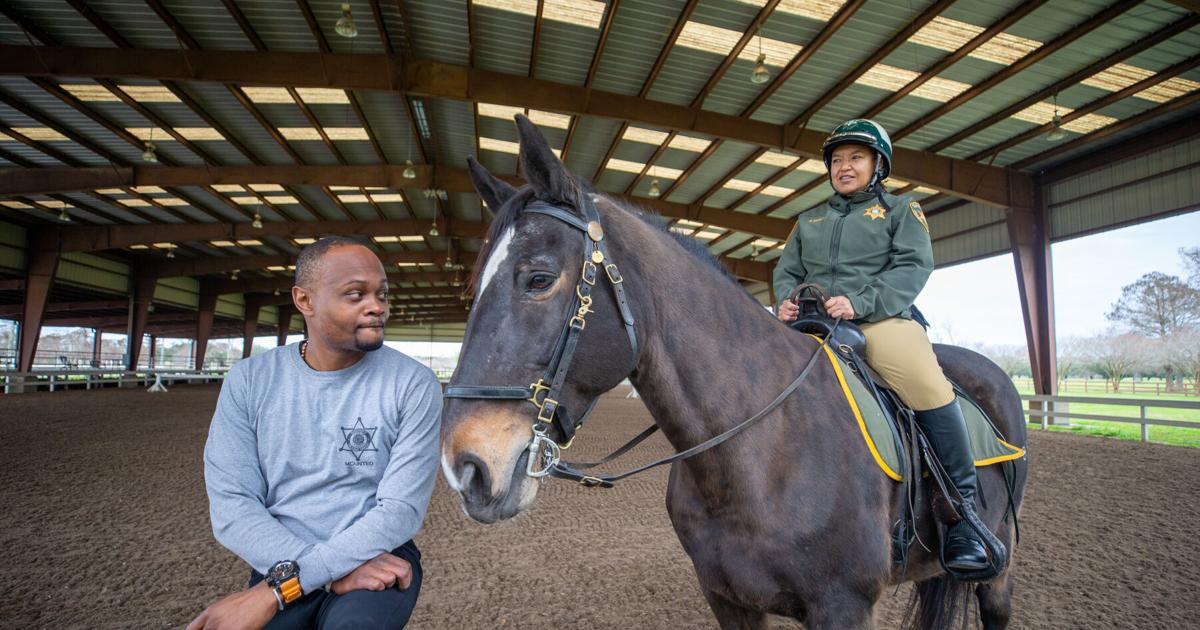 Francis the horse seemed to know exactly what she was doing. But on Friday morning, at the City Park stables, the newish Orleans Parish Sheriff was still getting used to sitting high in the saddle. Susan Hutson, who took office in May 2022, may have spent part of her youth in Texas, but that doesn't make her a cowgirl.
Though, she said, she loves westerns.
The Sheriff hopes to ride a horse in the Zulu parade a month from now, ceremonially repping the department during the climax of Carnival. And she might ride in the feminist-inclined Muses parade too; a perfect match for the first female sheriff in Louisiana.
"From day one," Hutson said, "my team was like, 'You have to learn to ride a horse for Mardi Gras."
So, Hutson has to swiftly accumulate some horseback skills before she finds herself steering a more-than-one-thousand-pound steed through the noise and chaos of Carnival parades.
"I'm not a horsewoman yet," Hutson said, "but I'm working on it, I'm working on it."
Veteran Sheriff's Department mounted division deputy Reginald Moses expressed his confidence that whether the Sheriff was ready or not, Francis could handle whatever came her way.
Francis it turns out, has plodded in parades for years and years and had plenty of experience patrolling Bourbon Street too. Moses said that Francis' breed is known as a Warmblood, a blend of a tightly wound, hot-blooded breed and a horse with a more chill ancestry. Francis was born at the Angola prison farm 23 years ago.
Should she need moral support during parades, Francis will always be in the company of other veteran horses, Moses said. And, of course, veteran riders like him. "They know the streets," he said of the department's five hooved personnel.
Hutson said that the most challenging part is being so far off the ground. "I'm a very short person," she said. Sitting astride Francis was like "being on top of the world."
"It can be intimidating," she said.
Helping restore the full parade routes  
Ceremonially representing the Sheriff's Department in parades isn't Hutson's only Mardi Gras-season focus. The Sheriff's Department is front and center in Mayor LaToya Cantrell's plan to restore the full routes of all parades.
As she sat in the saddle, Hutson shared some details of the Sheriff Department's role.
All of New Orleans' float parades were pruned a little last year because of a shortage of police officers and other city services personnel, and until Jan. 6, everyone thought they'd be chopped again this year.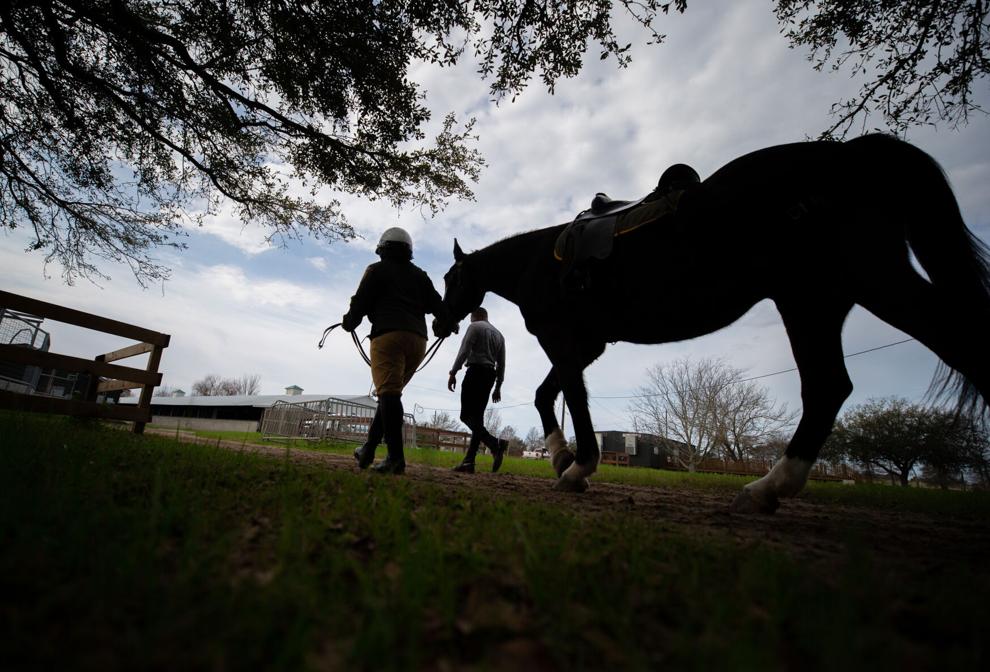 But at the mayor's King's Day press conference, Cantrell offered krewes the opportunity to bolster the slimly staffed NOPD by rounding up qualified police officers from agencies across the state. The city, the mayor said, would pick up the bill.
Simultaneously, Cantrell announced that the first eight blocks of the enormous Endymion parade had already been restored with the help of, it turned out, 40 Orleans Parish Sheriff's deputies.
Since then, the public eye has been on the Sheriff's Department of the possible salvation of a full-length Carnival. Hutson said that at a meeting later on Friday, the details of the department's role would be better defined.
In the meantime, she acknowledged that her office had reached out to sheriff's departments near New Orleans, and that there are "sheriff's who have promised that people will come."
If more supplementary deputies are needed, Hutson pledged to "to go as far and wide as we need to, to try and help." But, she added, "it's not a done deal."
The Sheriff was a bit circumspect, but her language suggested the holdup may have to do with how the potential incoming deputies would be accommodated. "You have to know what the terms are, how we're going to take care of people coming into our parish," Hutson said.
Time will tell.
Meanwhile, Hutson said she's learned that the trick in riding is for the horse to know who's in charge.
"I really am your boss, lady," the Sheriff said, patting Francis.
After days of behind-the-scenes wrangling, Carnival krewe captains and city officials said Thursday they are getting closer to solving the puz…
Mardi Gras 2023 is Feb. 21, and Carnival starts up a few weeks earlier, on Jan. 6 as always.