SC legislators celebrate 48-year history of Riverbanks Zoo by delivering $1M | Palmetto Politics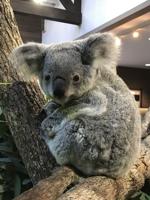 COLUMBIA — After publicly congratulating Riverbanks Zoo for educating and entertaining tourists for nearly half a century, South Carolina lawmakers are providing the state's largest gated attraction $1 million toward maintenance expenses. 
Riverbanks Zoo and Garden is slated to get the money through the $14 billion spending plan for the fiscal year starting July 1. 
The House and Senate budget proposals remain far apart. The chambers won't return to vote on a compromise until June 15. What they'll haggle over in the interim includes hundreds of millions of dollars for community projects, charities, festivals and attractions. The Senate plan includes $92 million worth, while the House plan has $327 million.  
The $1 million for the zoo is among the few earmarks in both chambers' versions, so it's considered locked in.
Gov. Henry McMaster made clear he won't veto that one. The Republican governor is generally critical of the way legislators funnel money to local projects through agencies that didn't request it, but he said he supports the designation to Riverbanks.
"It has a remarkable impact on people," he told reporters after signing a proclamation making May 4, 2022, "Riverbanks Zoo and Garden Day" in South Carolina.   
Before signing it on the Statehouse steps, the 74-year-old governor and Columbia native noted he remembers when Riverbanks opened in April 1974.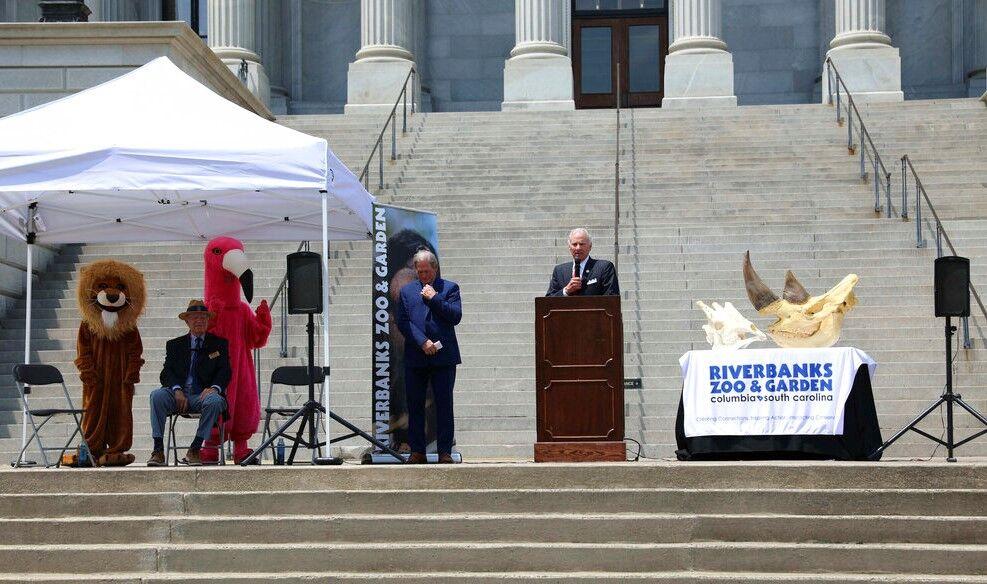 "We are justly proud of it, and we need to see that it continues," he said. "Our environment, the animals — everything you see — that's what people live for. There are beautiful buildings in our state … but the thing that really inspires and encourages people is found in our lovely environment, so we have to protect it, and that's one of the things the zoo is doing — teaching the children, allowing them the opportunity to understand how precious our natural resources, flora and fauna are."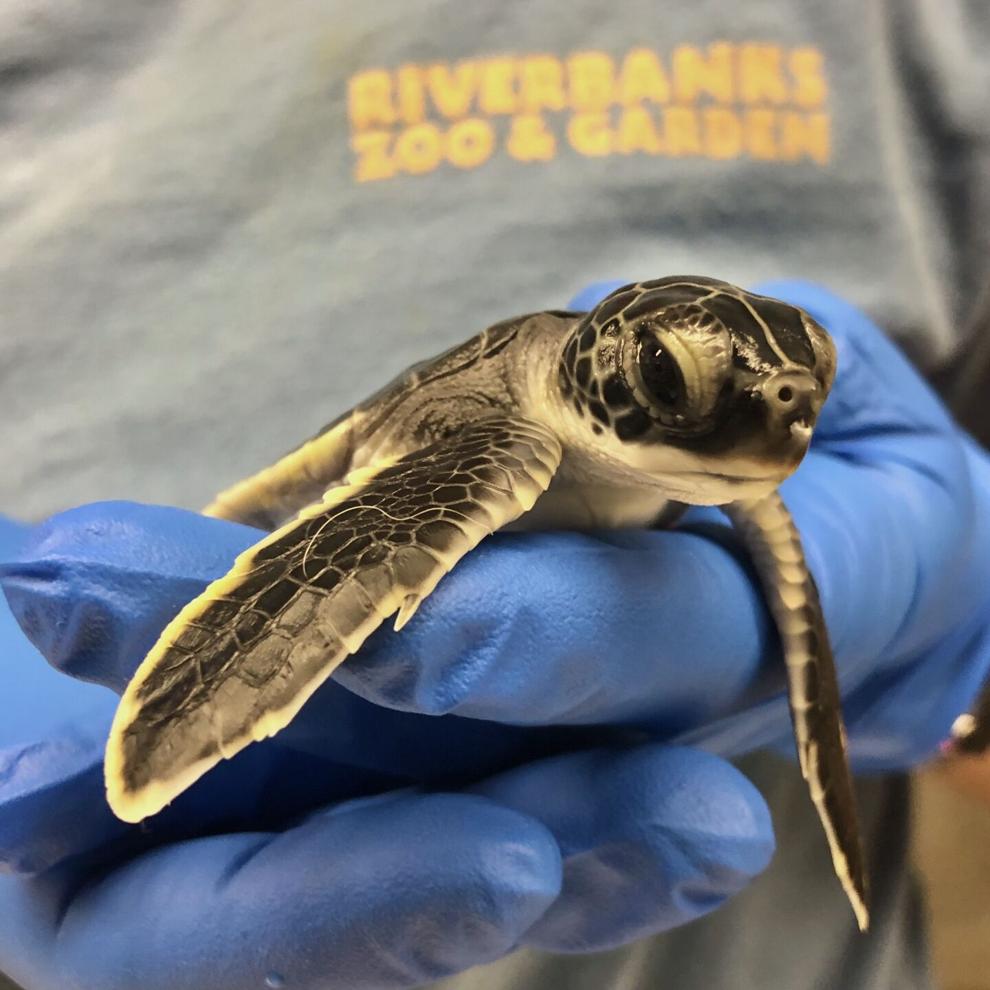 McMaster's proclamation mimicked resolutions passed in both the House and Senate.
Riverbanks boasts being the most-visited zoo in the Southeast, welcoming more than 1 million guests annually. 
As a comparison, said Riverbanks CEO Tommy Stringfellow, the University of South Carolina "would have to do twice as many home games to equal that number."
The attraction's 170 acres include a zoo, a botanical garden that opened in 1995 and its Waterfall Junction playground and splash center, which opened in 2016. A new aquarium and reptile complex is expected to open later this year.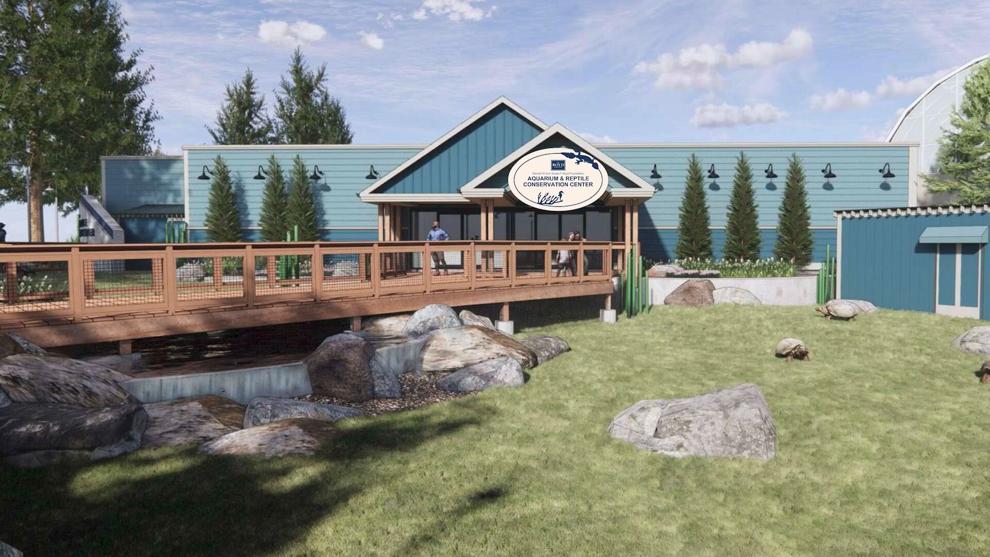 Sen. Nikki Setzler, whose district includes the zoo, called the $1 million designation he co-sponsored a "statewide community improvement project."  
According to the zoo, more than half of Riverbanks' paying visitors live at least 50 miles outside Columbia, and more than 20 percent live outside the state.
"These people in this zoo serve all of South Carolina, not just the Midlands," Setzler, D-West Columbia, said while recognizing zoo officials in the chamber May 4. "They not only serve South Carolina but the Southeast."  
The zoo requested $5 million for repairs. Senate budget writers whittled that down to $1 million. 
Exactly what will get fixed with the money is unclear. That will be decided later during the zoo's own budgeting process, spokeswoman Susan O'Cain said.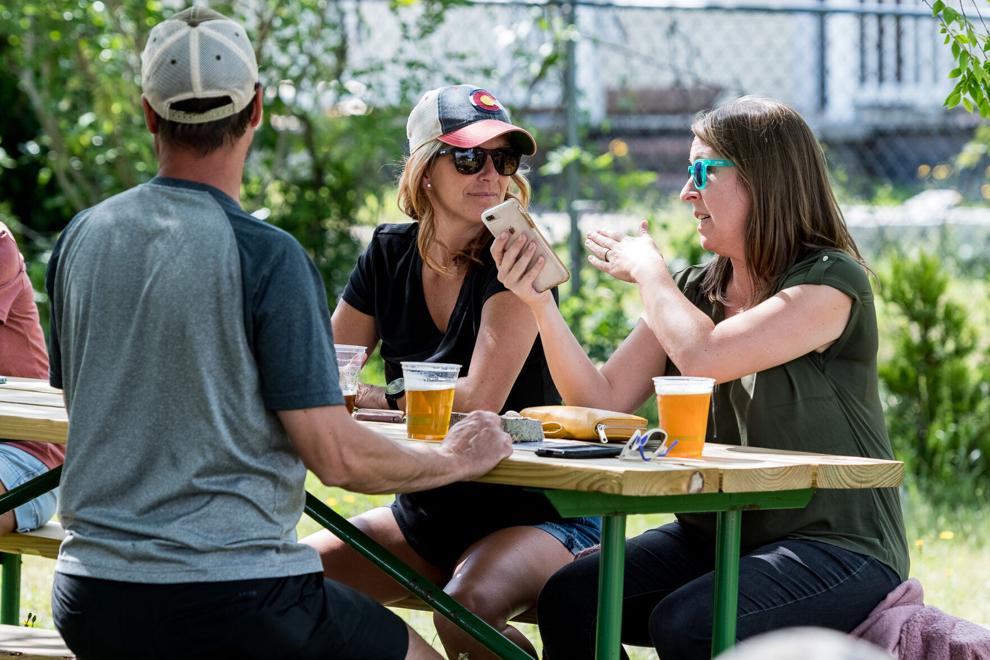 Riverbanks Zoo and Garden is a public-private venture that sits in both Richland and Lexington counties. This fiscal year, the zoo is collecting $2.8 million from Richland County taxpayers and $1 million from Lexington County taxpayers. But that doesn't come close to fully funding its total budget of $18.6 million for 2021-22.
Other sources of revenue include tickets, parking fees, sponsorships and commissions on food and beverage sales.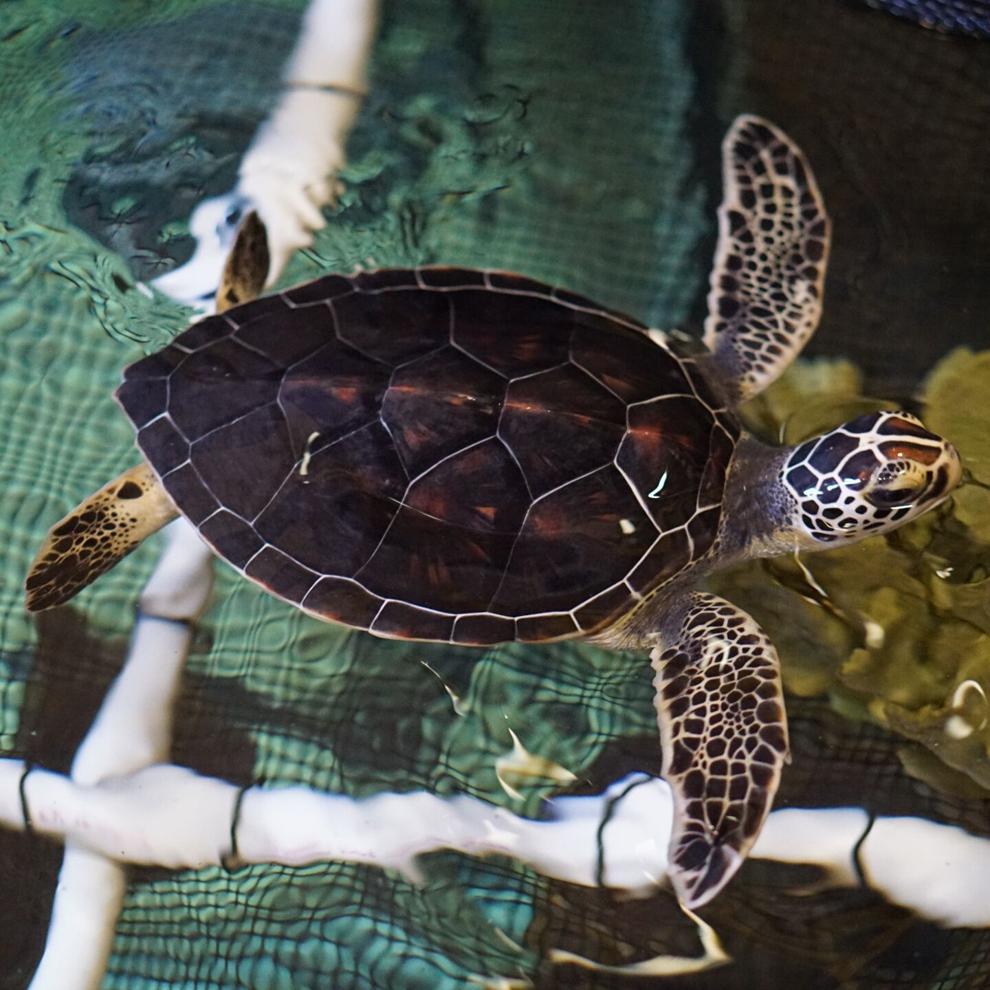 In 2020, the zoo received a $1.5 million grant through the state's tourism agency to offset significant losses due to the pandemic's forced closures and visitor restrictions once it reopened. All of that went toward caring for the park's 2,000 animals, including food, veterinary care and keeping essential zookeepers employed, O'Cain said.
That was the only other time in at least nine years the zoo has received state funding through the state Department of Parks, Recreation and Tourism. Its director, Duane Parrish, added his support for the designation in the upcoming budget. 
"Riverbanks Zoo is an incredible attraction for the Midlands region and is a great asset to South Carolina as a whole," he said. "For nearly five decades, they have provided memorable recreational and educational experiences for visitors of all ages."